Denis, Hammondville - NSW
Replacement of old rusted out pool with a new Paradise Pool - "Our pool looks great and is as good as a concrete pool. The kids love the soft seat."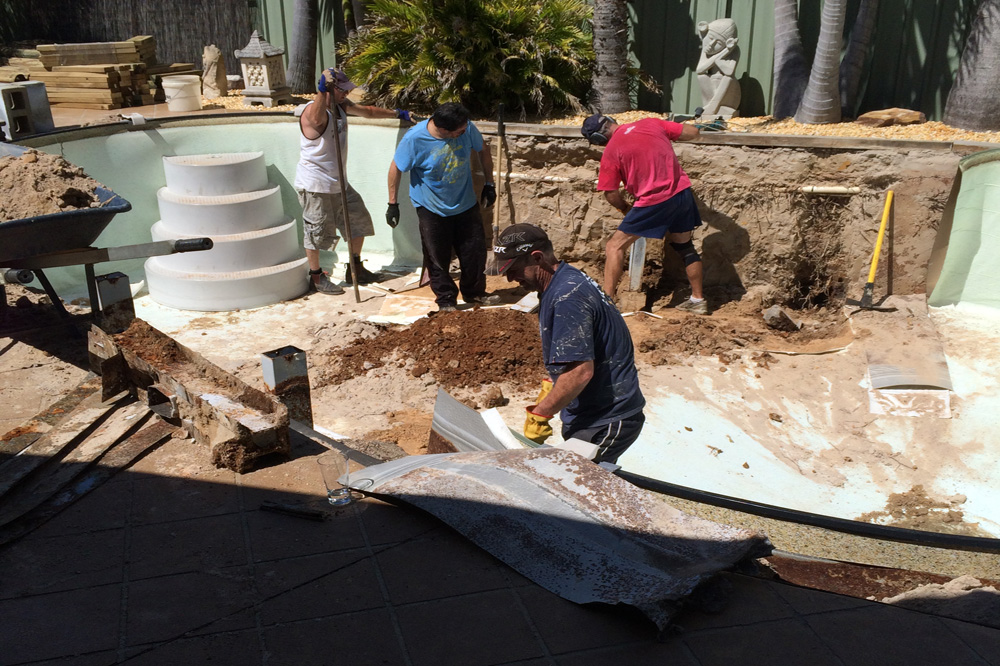 Before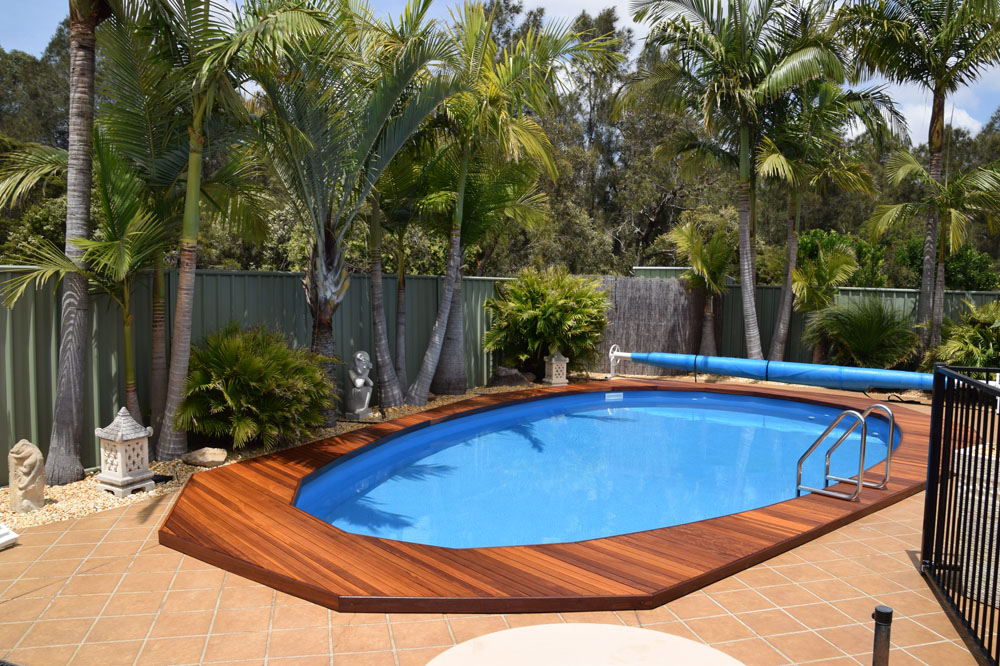 After
---
Ryan, Mount Nasura - WA
"Very happy with the result!!! Thanks for your help along the way."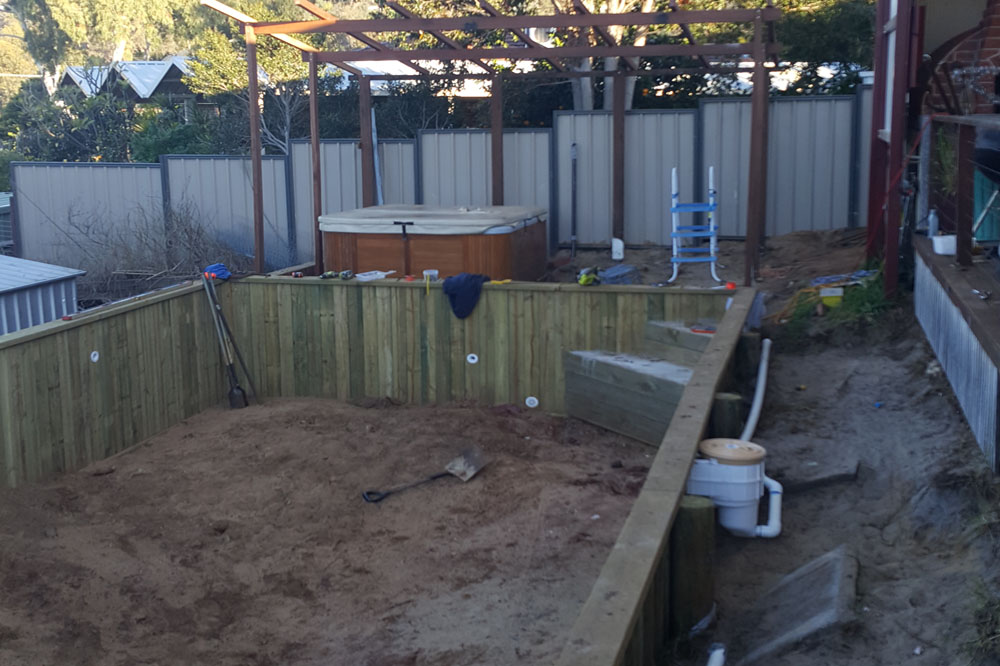 Before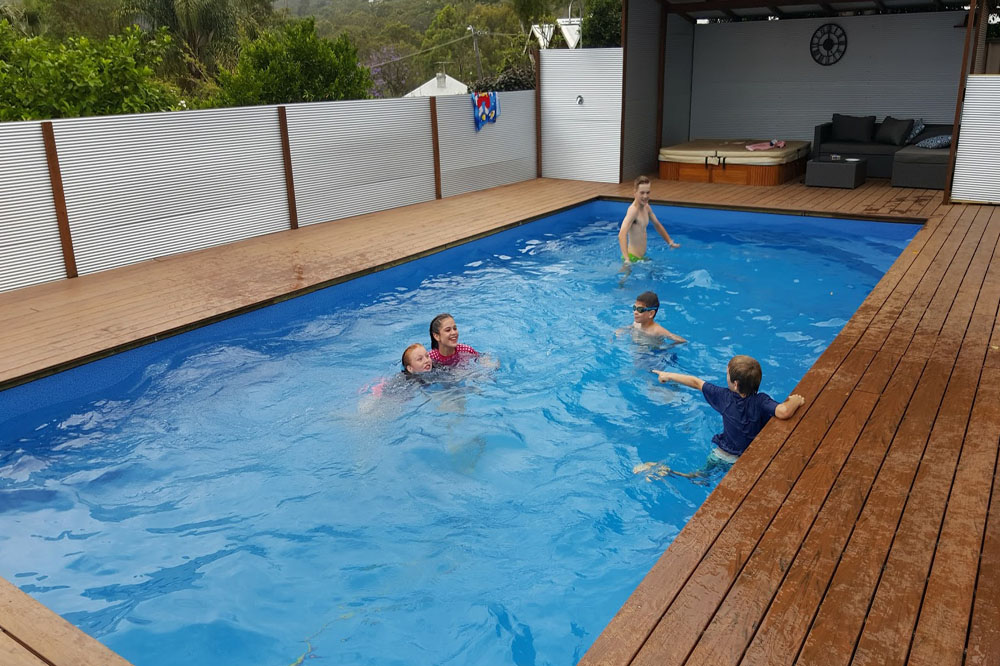 After
---
Martin, Murrumbeena - VIC
"We love the pool. In fact all the kids in the street (and their parents) love it too. We use it most days, and the kids are usually in for several hours at a time. People are really surprised when they see the finished product. There were lots of sceptics during construction, but they are all pretty impressed now."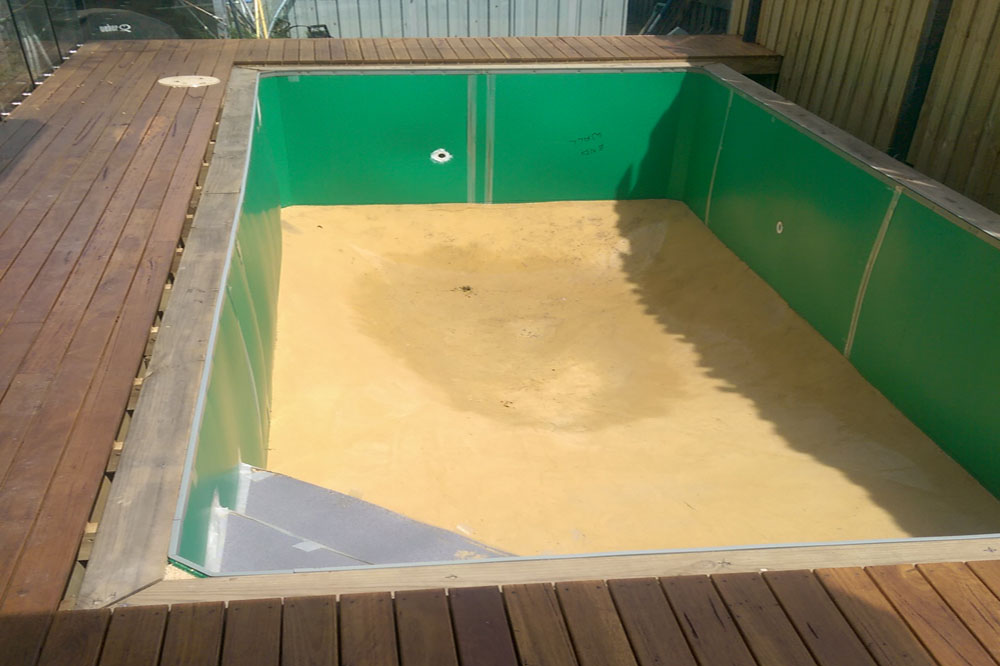 Before
After
---
Frankle, Waikerie - SA
"We enjoy showing people our space and our beautiful new pool."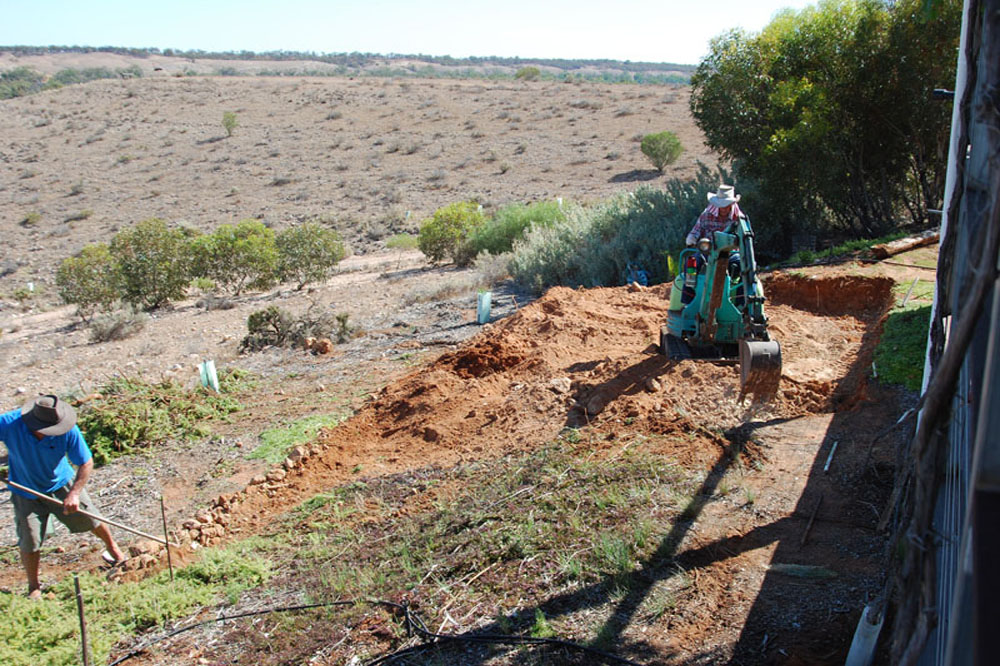 Before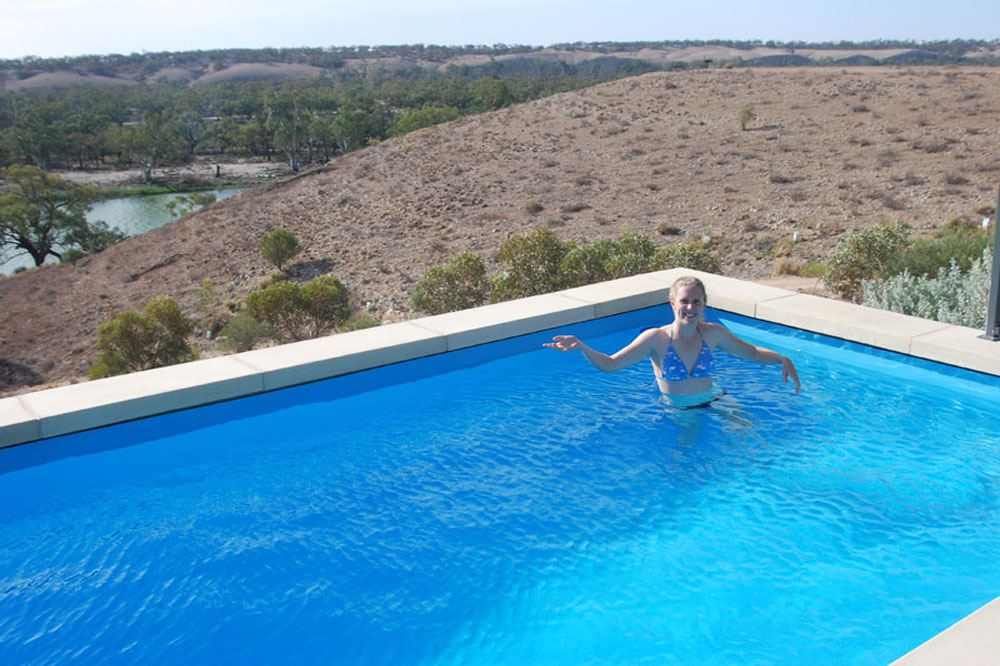 After
---
Russell, Wights Mountain - QLD
"We're really happy with how it has all turned out and even more so with the fact that we did it all ourselves."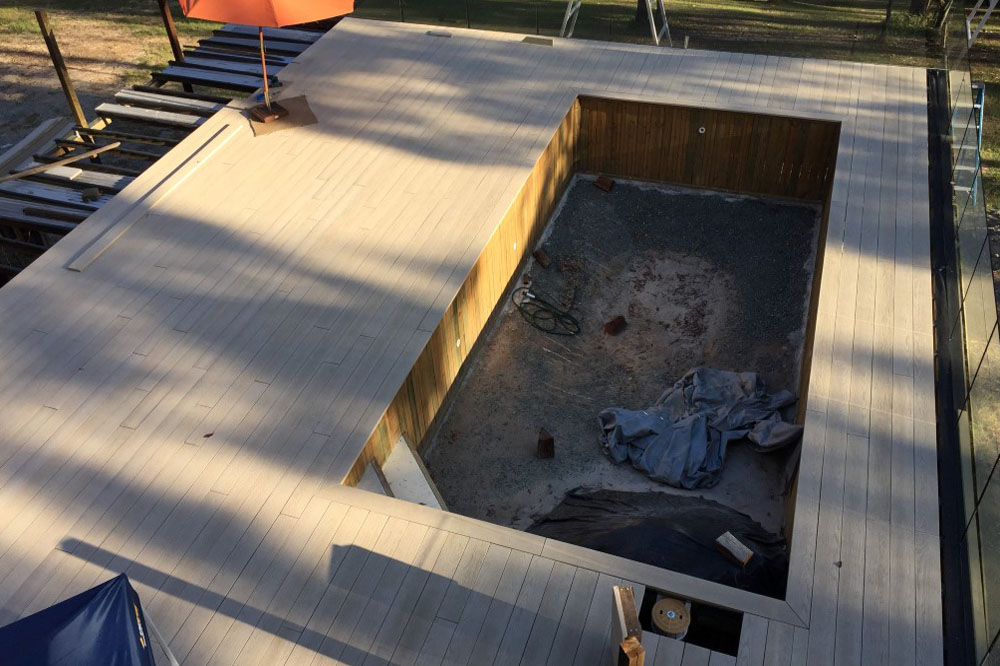 Before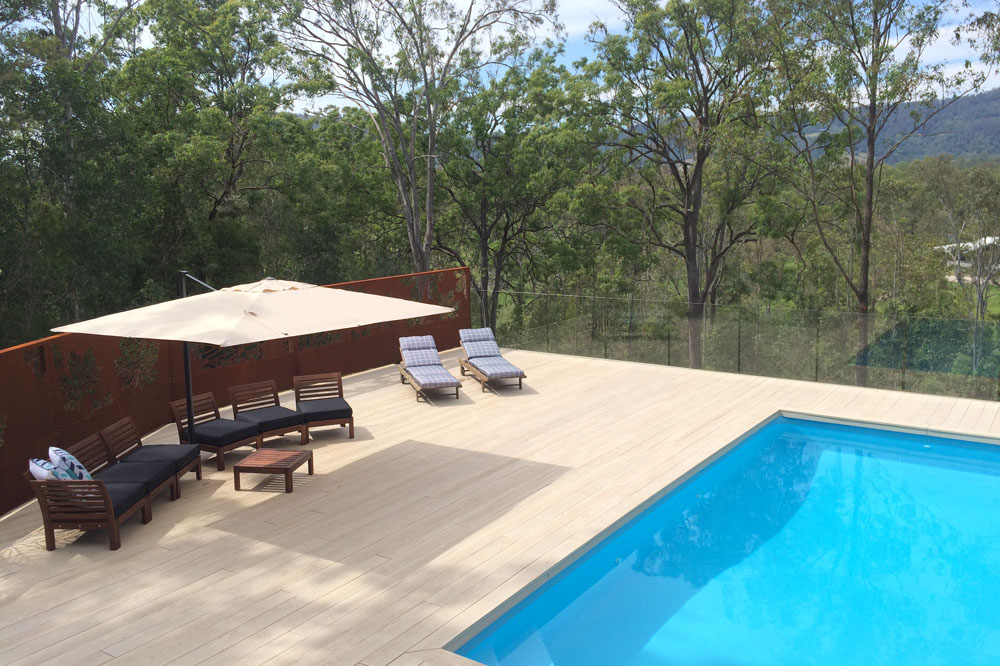 After
---
Gavin, Figtree - NSW
"We wanted the look of a professionally installed inground pool at the cost of an aboveground pool, the fact that a Paradise Pool can be installed on a sloping block with the sides used as a retaining wall ticked all the boxes! Everyone comments on how professional it looks, and how it doesn't look like the traditional oval aboveground pool, it actually looks like an inground pool."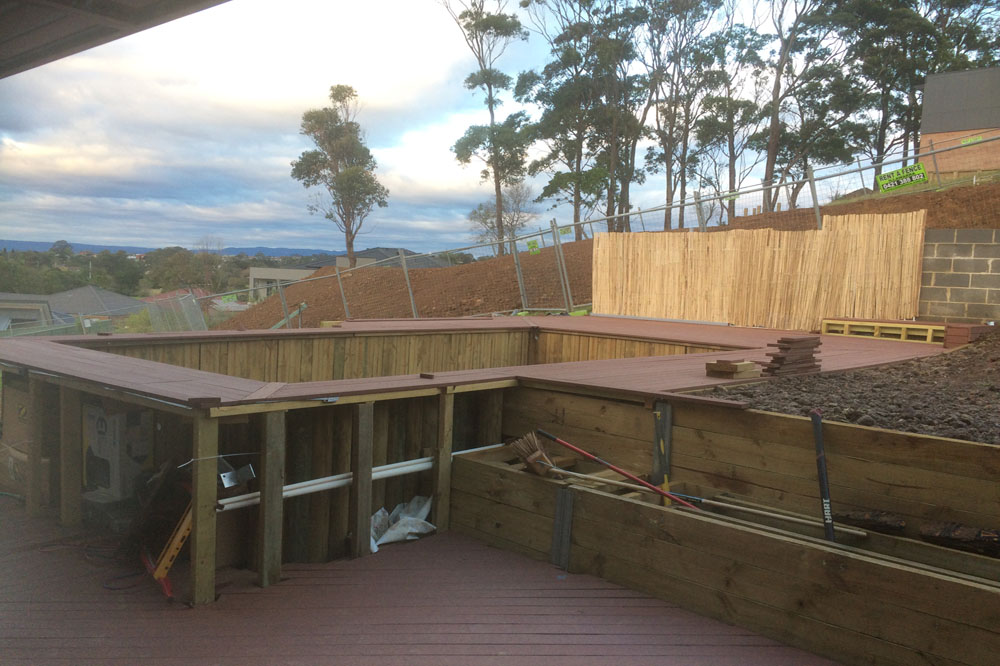 Before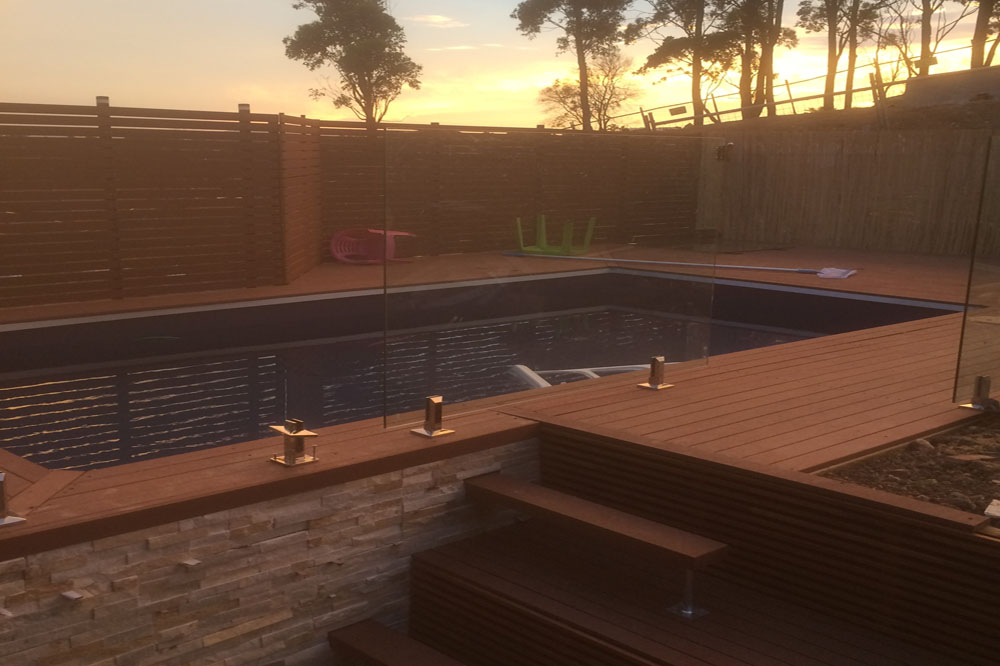 After
---
Nick and Bonny, Highgate Hill - QLD
"The instructions are very clear and are very well presented in a step by step guide. The kit is very well put together, everything is clearly labelled and corresponds to what is in the manual. Self installation was good because our site was slightly complicated which required a staged installation to fit in with other building works. The self-build process allowed me to utilise machinery and expertise when it was on site for other tasks. One of our favourite things about the pool is our sense of achievement, my kids are very proud of the fact that they played a very significant role in constructing the pool. The pool has brought our four kids out of their bedrooms and away from their electronic devices for raucous pool games and family fun."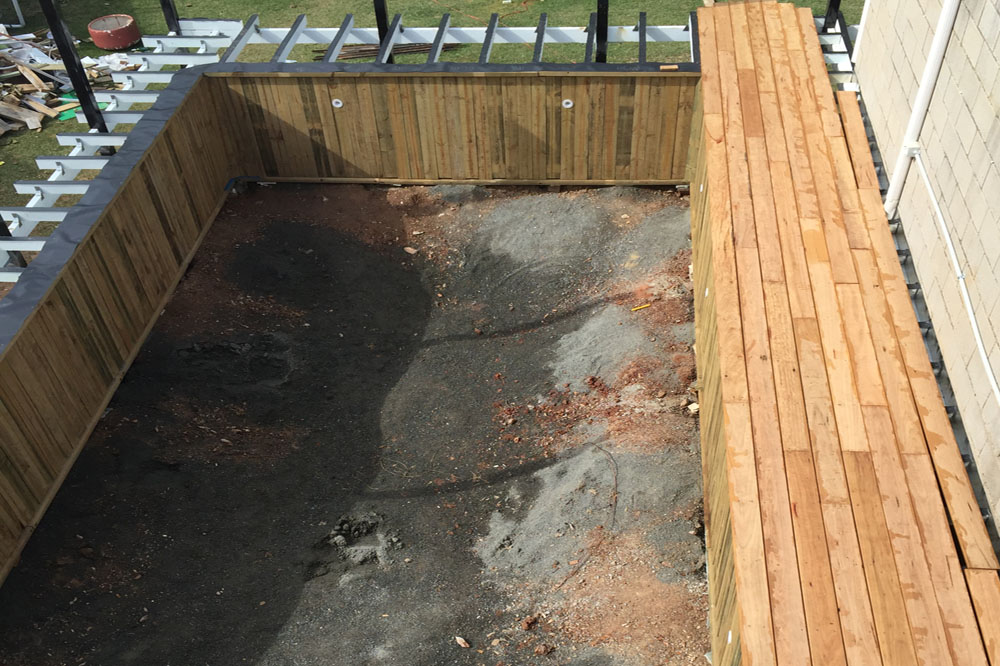 Before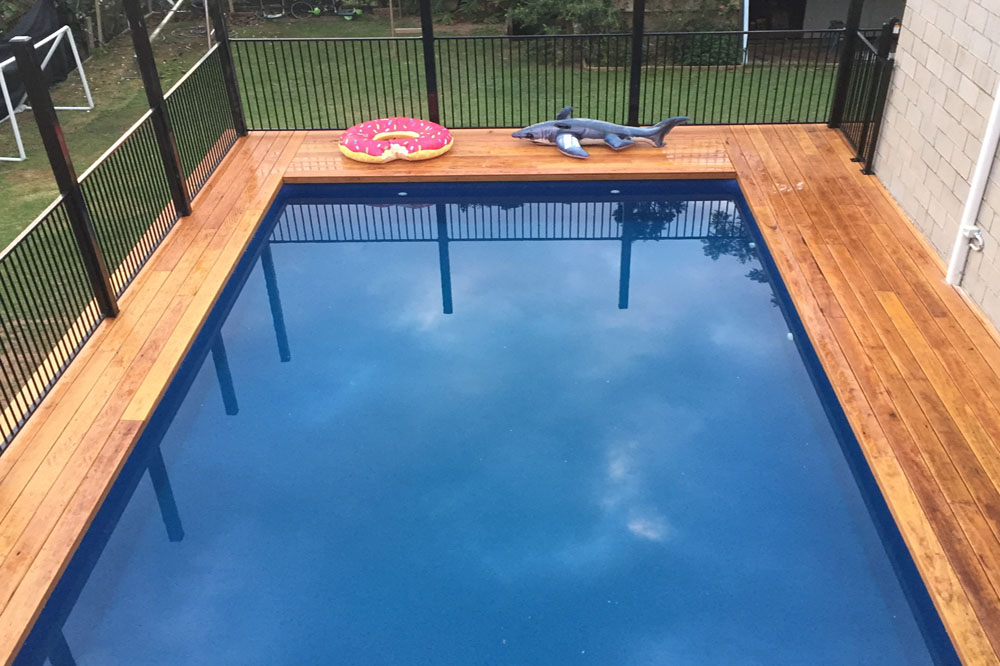 After
---
Amy, Burrill Lake - NSW
"We love our pool and have recommended it to a lot of people. The kids did not get out of it over the holidays, best investment."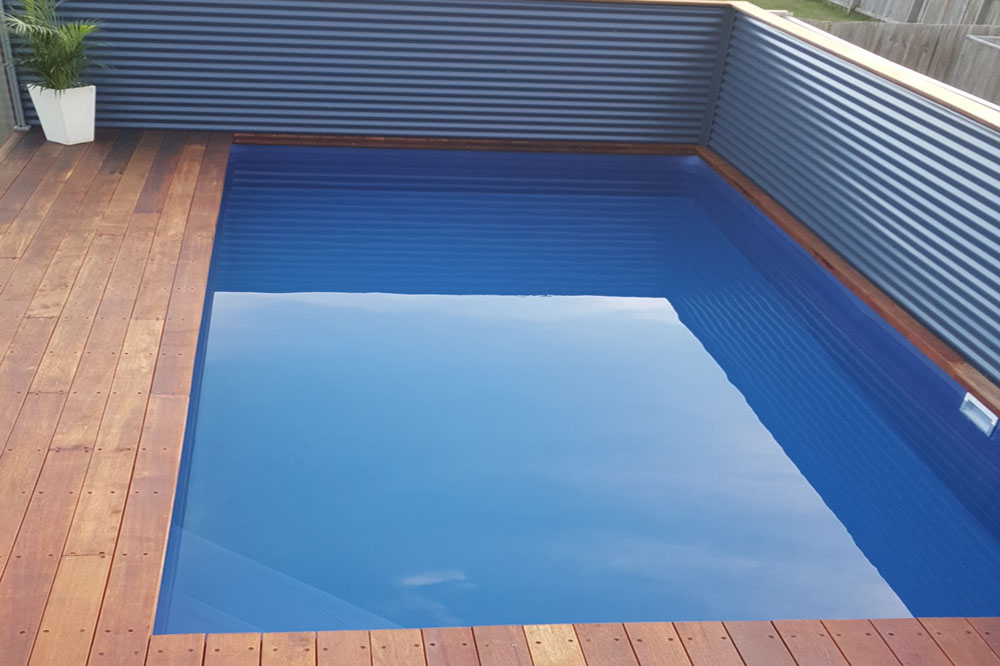 After
---
Jo & Rob, Orbost - VIC
"We are really happy with the pool and how the whole project turned out!"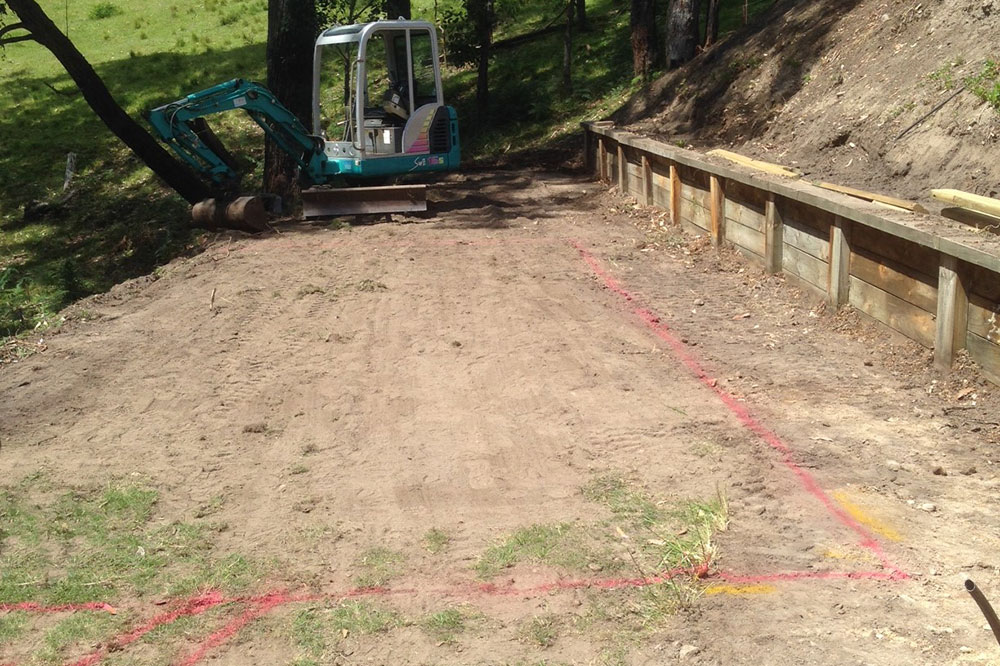 Before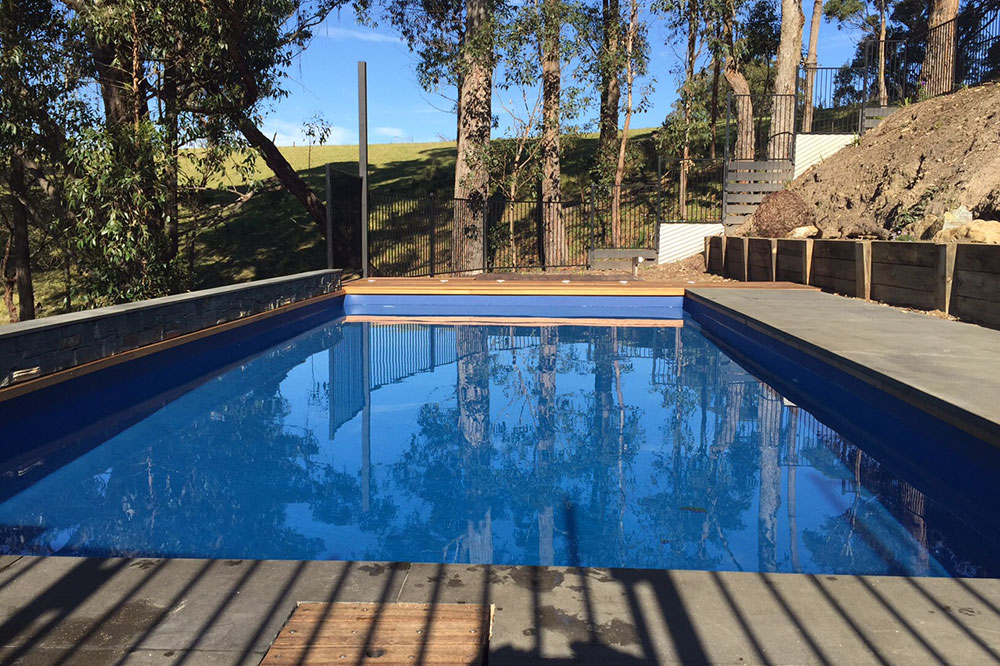 After
---
Keith & Maree, Tannum Sands - QLD
"It was a pleasure working with Paradise Pools - you have a great product. I really appreciated your valued support and especially Ron's interest and advice during the construction. Maree and I completed it by ourselves without any other labour."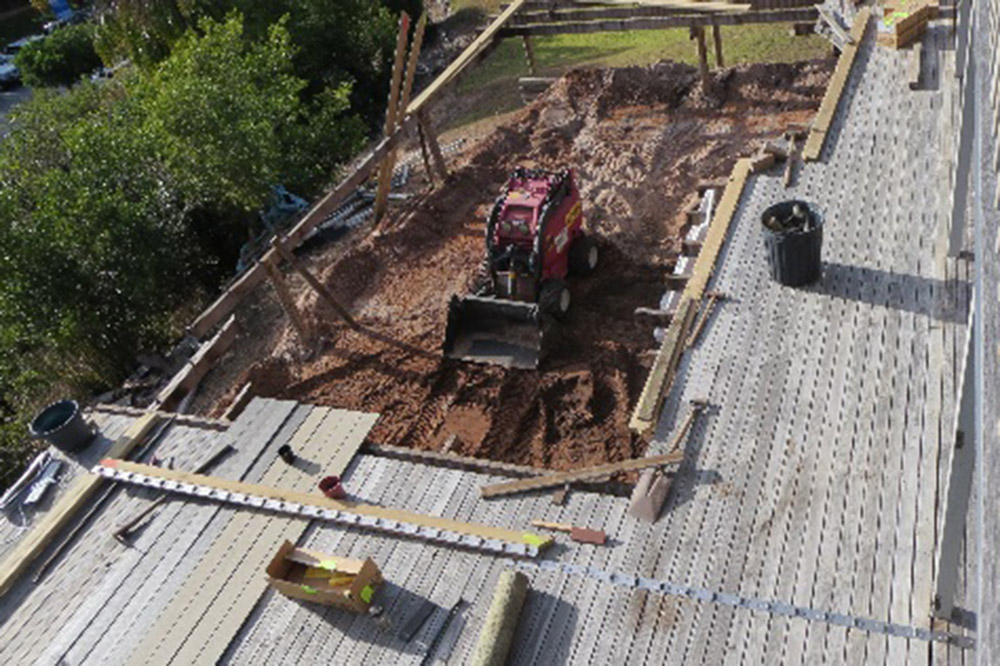 Before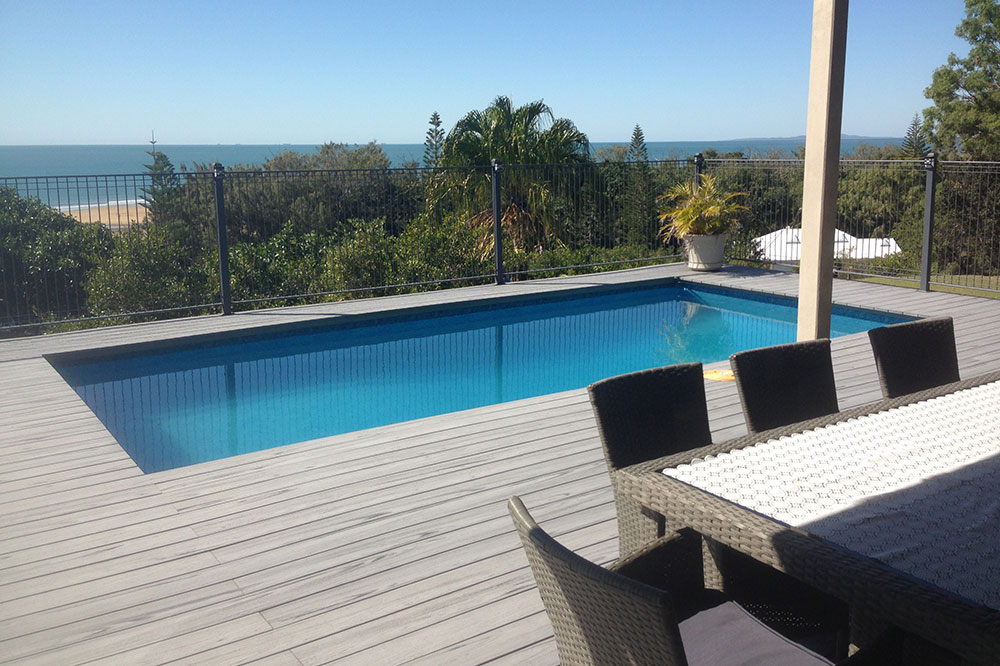 After
---
Trent & Jacqui, Belmont - NSW
"We are loving our new pool and our girls have swam every day since we got it. It looks so amazing."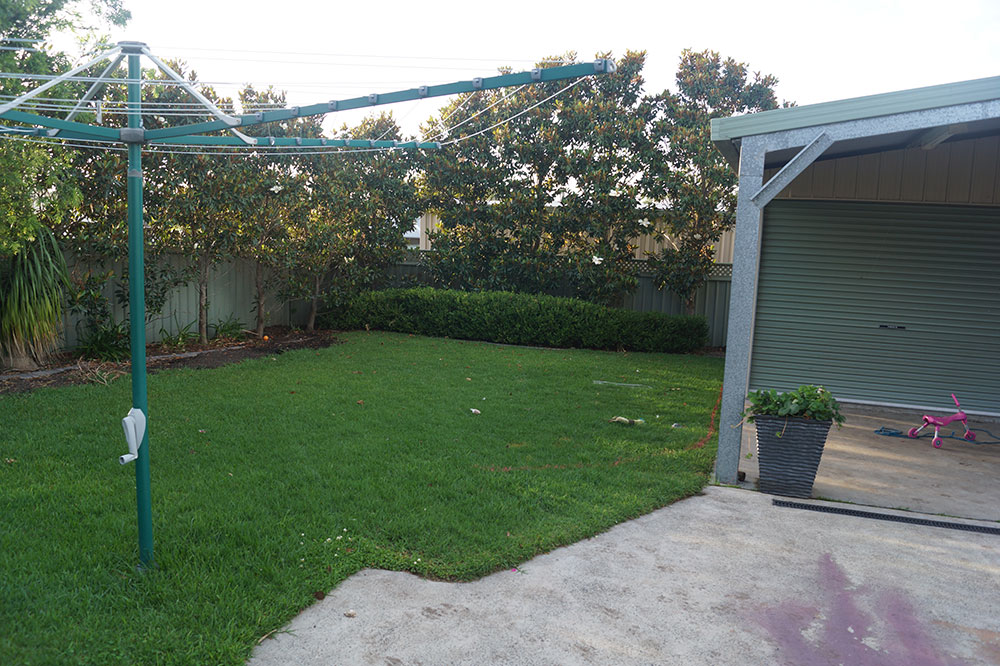 Before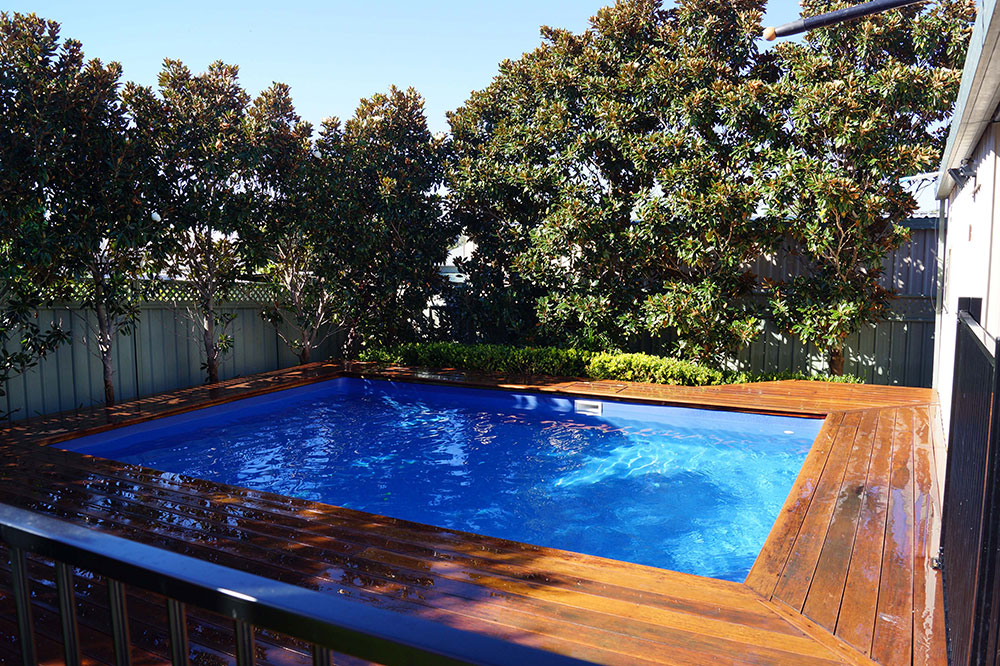 After
---
Daniel, Warragul - VIC
What is your favourite thing about your new swimming pool? - "Watching our kids having a ball and saving $20,000 in comparison to fiberglass."
Before
After