Derek, Hammondville - NSW
"Love the length for swimming underwater. Swimming every day and loving it."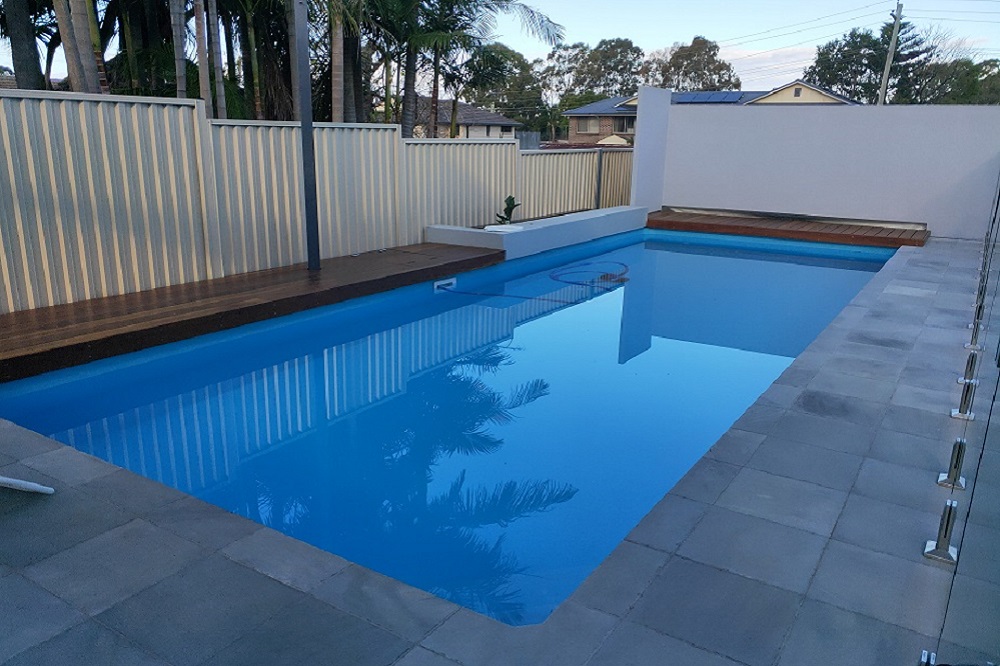 After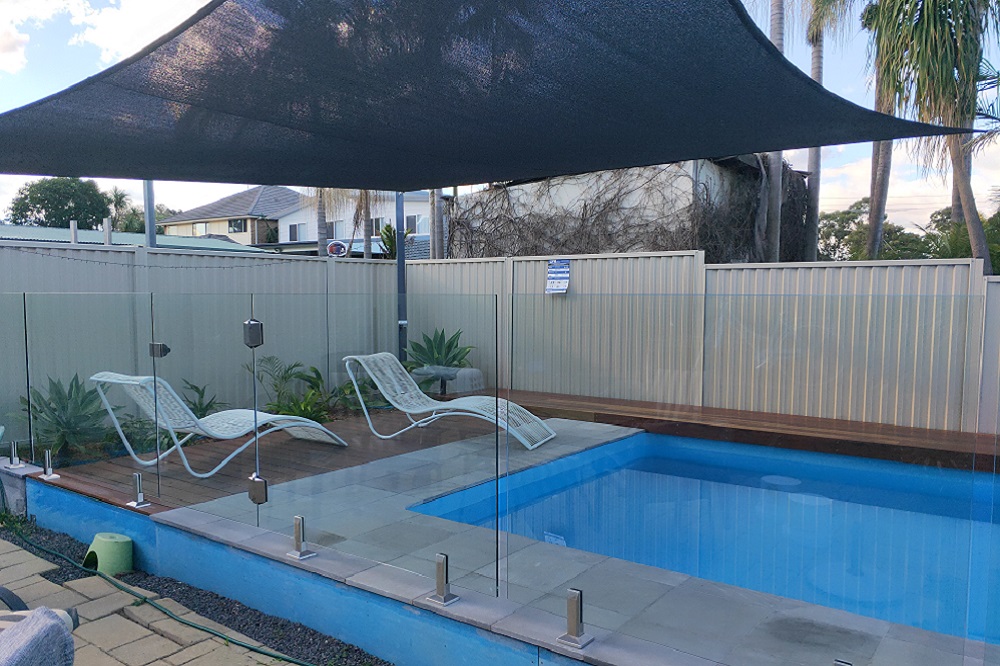 After
---
Lizzy, Boondall - QLD
"We live in an area of QLD that is INFESTED with mosquitoes, in addition to that we have 2 ginger children. So being able to put a roof over and fly screen in the entire area were key points. We also didn't want to dig a massive hole in the backyard. This left us with 1 option. Semi inground / above ground pool. We looked at all the fiberglass options and they were well above $50k before install!"
"We hired people to do it (install the pool). In hindsight the instructions are actually as easy as following a cooking recipe, and if you're not sure Jo-Anne and the team are AMAZING with support. We built it straight off the back of the deck, extended the roof right out over it and have screened the whole area in. No sunscreen required!"
How could we improve our service/pool kit? – "You couldn't, it really is easy. Just take 1 page at a time, we regret not doing it ourselves because it would have been a great sense of achievement. Seriously, it is easier than IKEA!"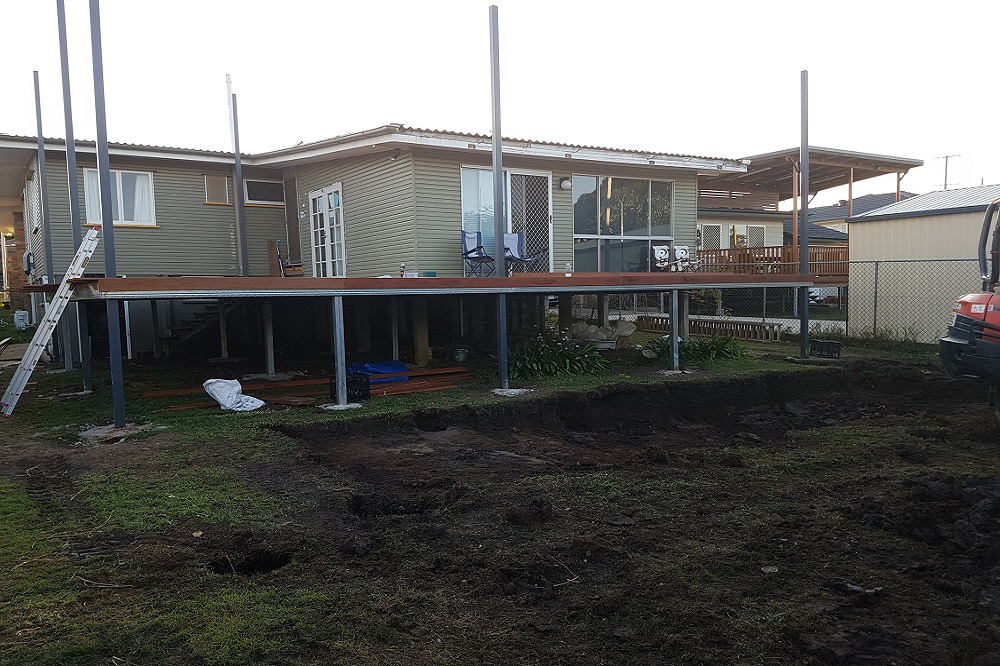 Before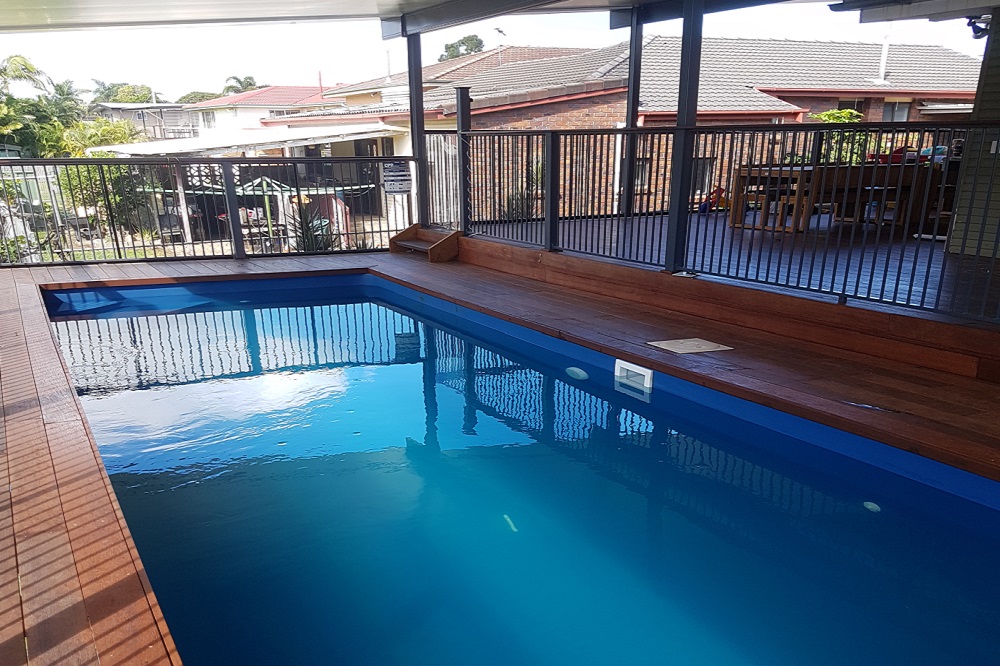 After
---
Jeff, Eastwood - NSW
"Thanks for all your help with building my pool. The kids finally got to swim in the pool on the 28th December and made very good use of it throughout the school holidays and the rest of the summer. So once again thanks again for all your help throughout my pool build and feel free use me as a contact for new customers."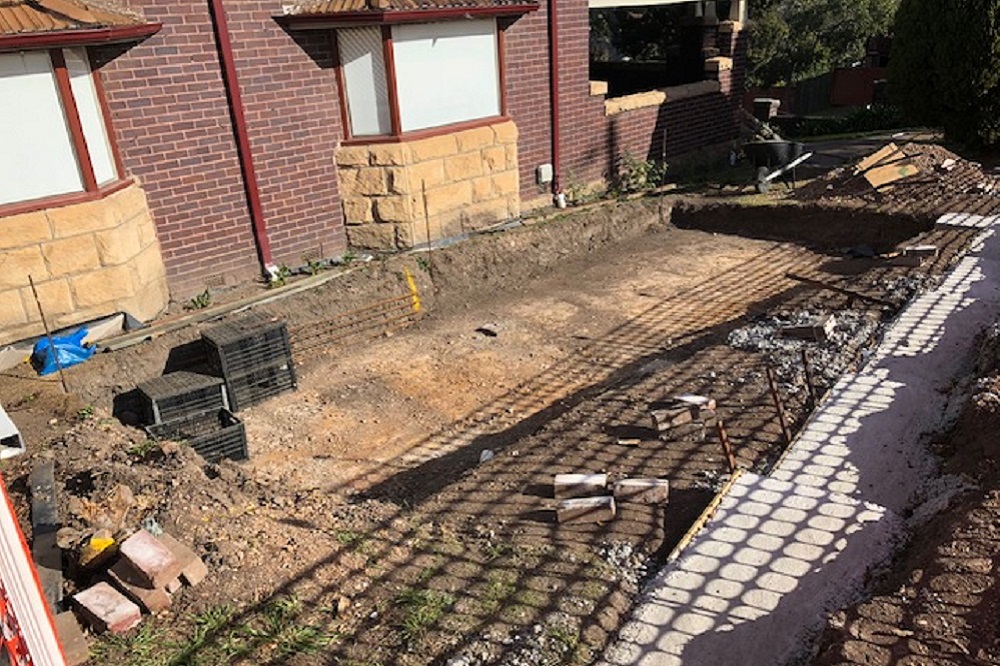 Before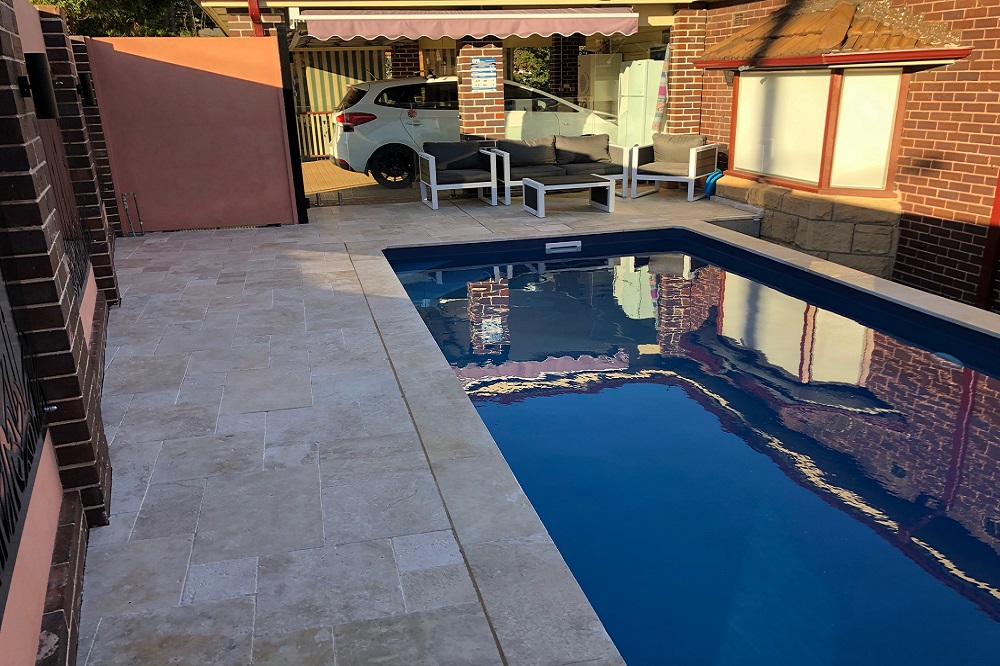 After
---
Gianna, Greystanes - NSW
"Your product because it is brilliant! The result is lots of fun family swimming time together at a fraction of the cost you normally would pay."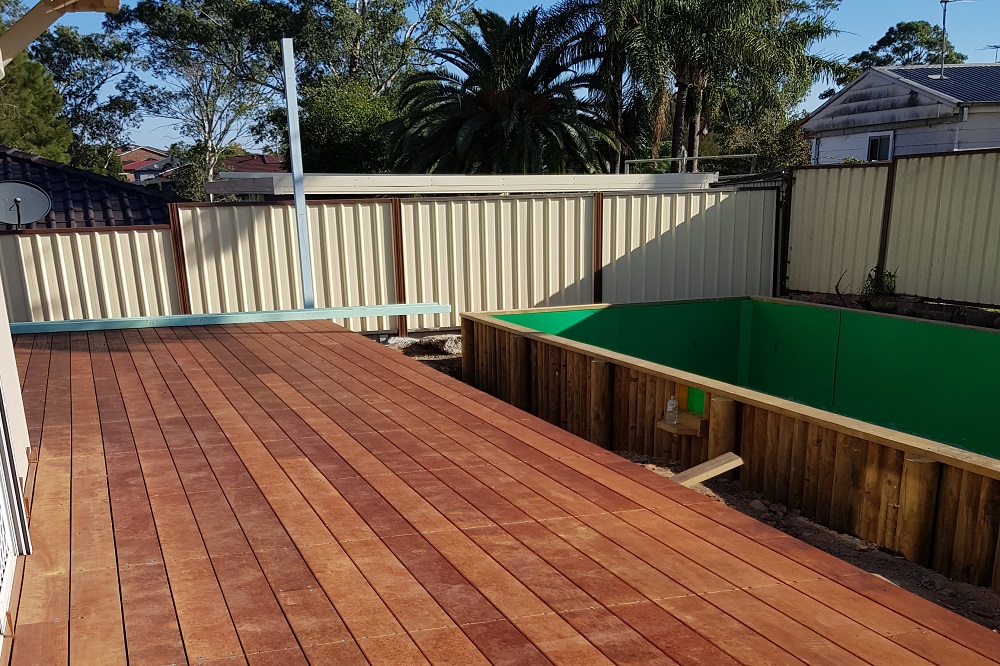 Before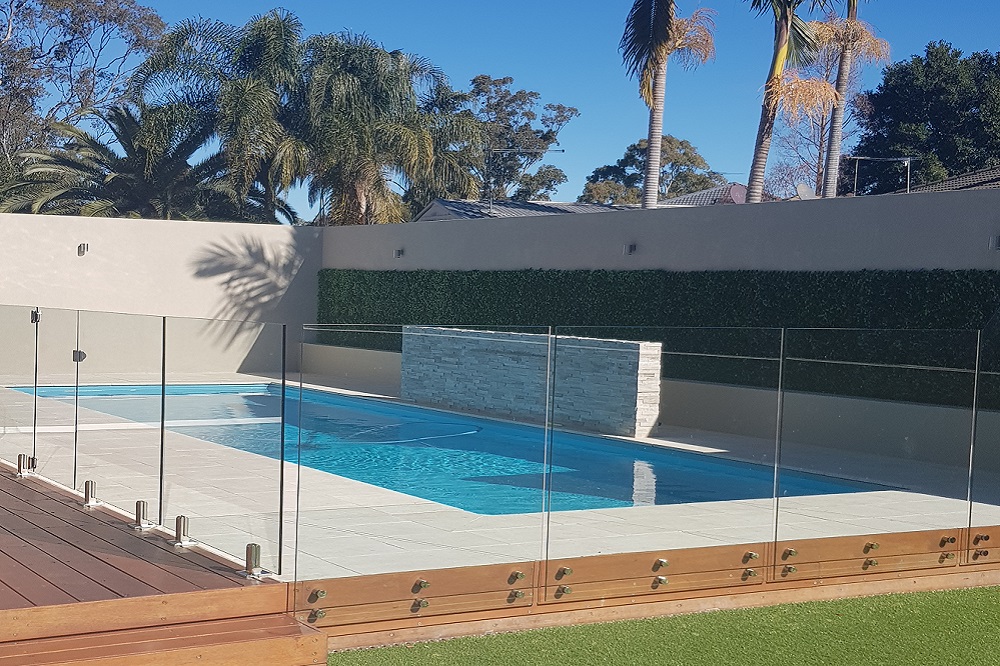 After
---
Steve, Medowie - NSW
"We are very happy with the pool and recommend it to anyone considering one. It's excellent value for money and excellent quality. Instructions are good and clear and can be assembled by anyone who is handy."
What is your favourite thing about your new pool? – "There's nothing like doing it yourself then enjoying the pool on a hot summers day."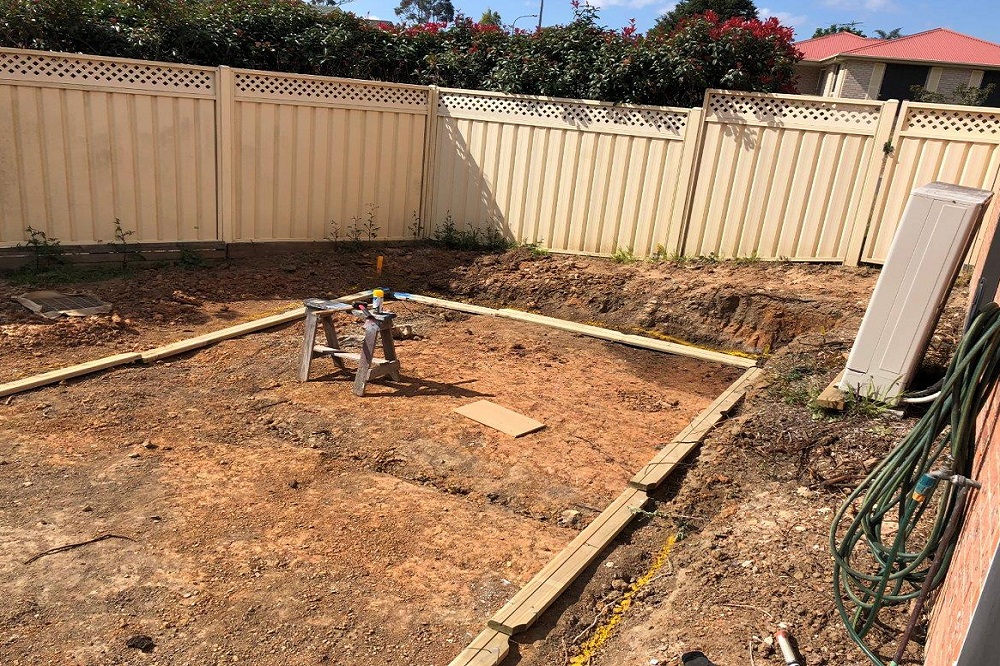 Before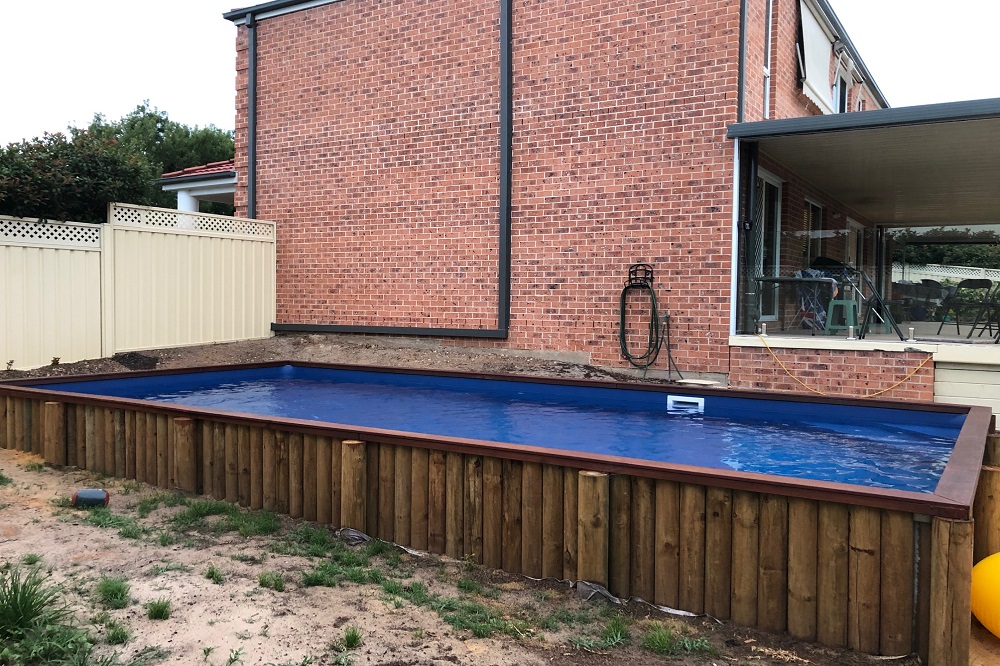 After
---
Peter & Nicole, Buninyong - VIC
"The after sales service we have experienced has been sensational. l can tell you our kids are loving the new addition."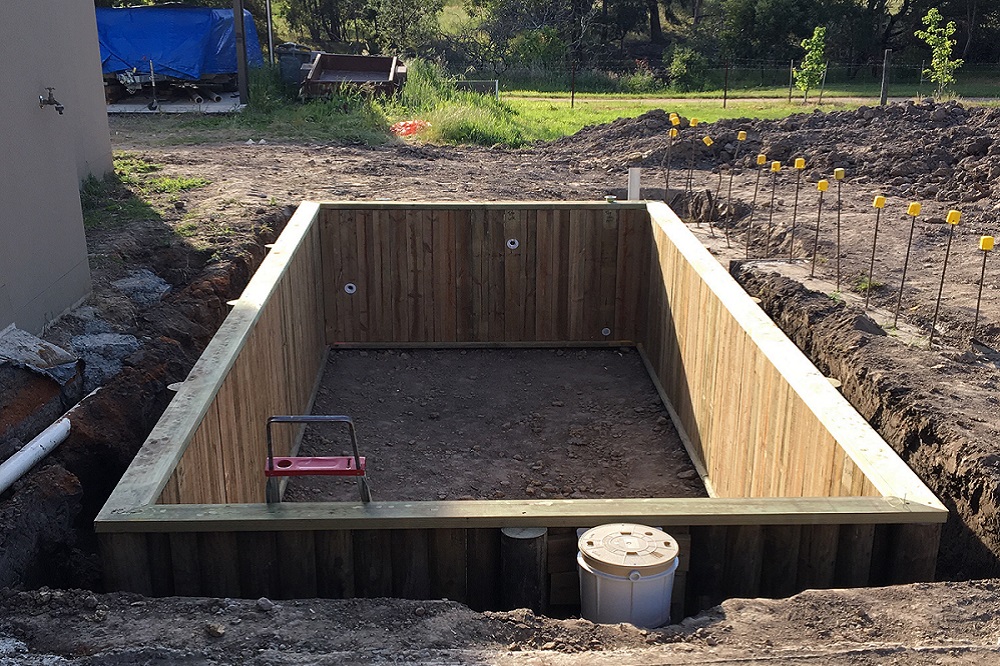 Before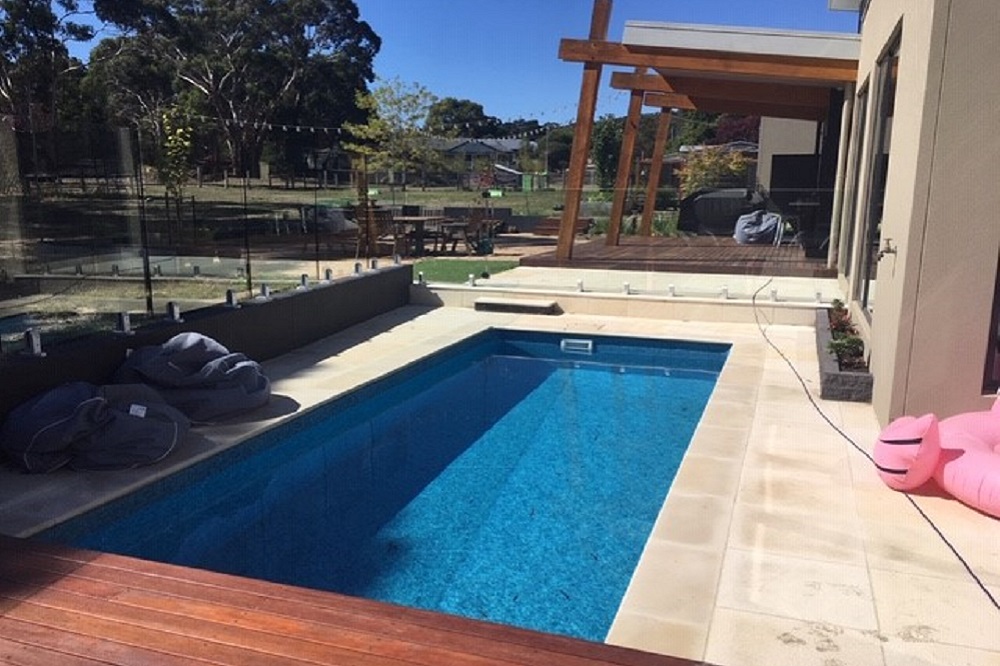 After
---
Jane & Jamie, Yenda - NSW
"We chose a paradise pool as we wanted to build an in ground pool. Paradise Pools are structurally strong enough to enable us to build our decking directly onto the pool wall giving the illusion of a specifically designed in ground pool. Another contributing factor is the Liner tracking system which allows the liner to be changed without having to dismantle and remove the decking. Ooh… and of course how can we forget the seat/step. This provides a safe haven for littlies and the elderly. This step also contributes to the aesthetics of the pool and anyone who sees our pool believe it is an actual specifically designed in ground pool."
"The instructions for the construction of the pool were very concise and illustrated. When we did come across obstacles, we could call the team at Paradise pools and they could put us back on the right track. Paradise Pools ongoing assistance was extremely valuable and never during the process did we feel like we had "bitten off more than we could chew". The kit was delivered well packaged, without damage and just as importantly complete."
"We love to see the reactions of others who simply cannot believe that the pool is not an inground pool and that it came as a kit and was built out of timber logs. We love to sit on the deck and have BBQs with our family, the pool has added to our experience, by giving us an aesthetically pleasing family living space."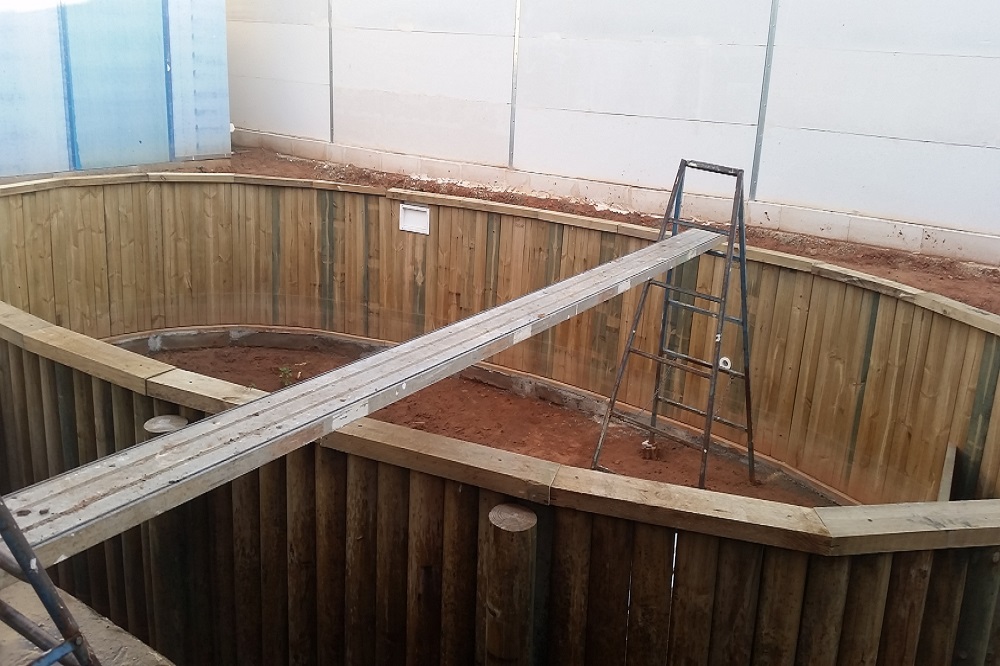 Before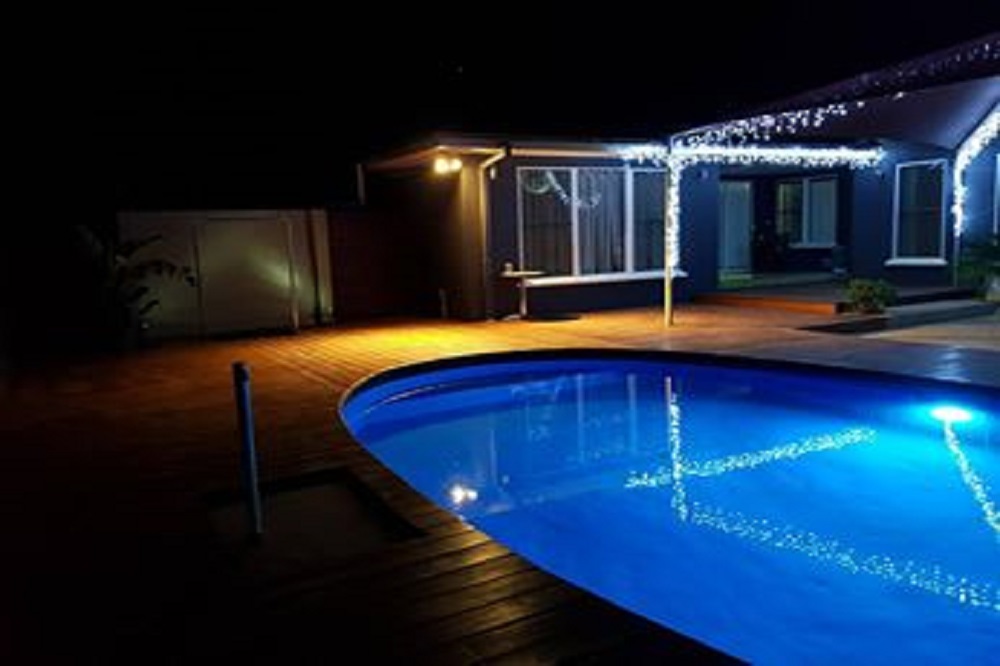 After
---
Anthony and Ulla, MacGregor - ACT
"We're pretty chuffed with how it turned out, and we are very proud to show it off!"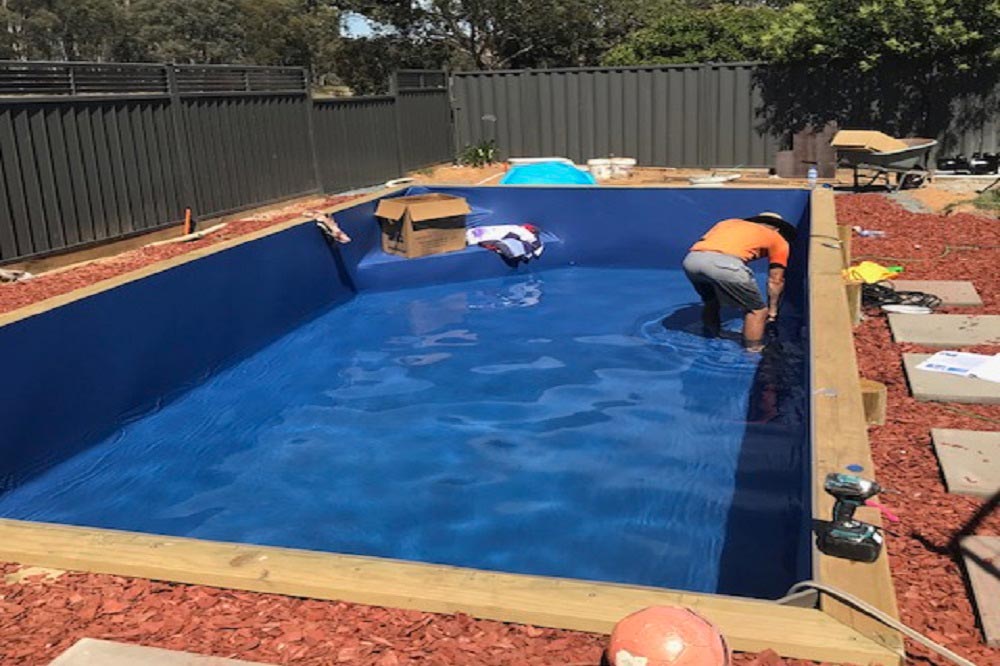 Before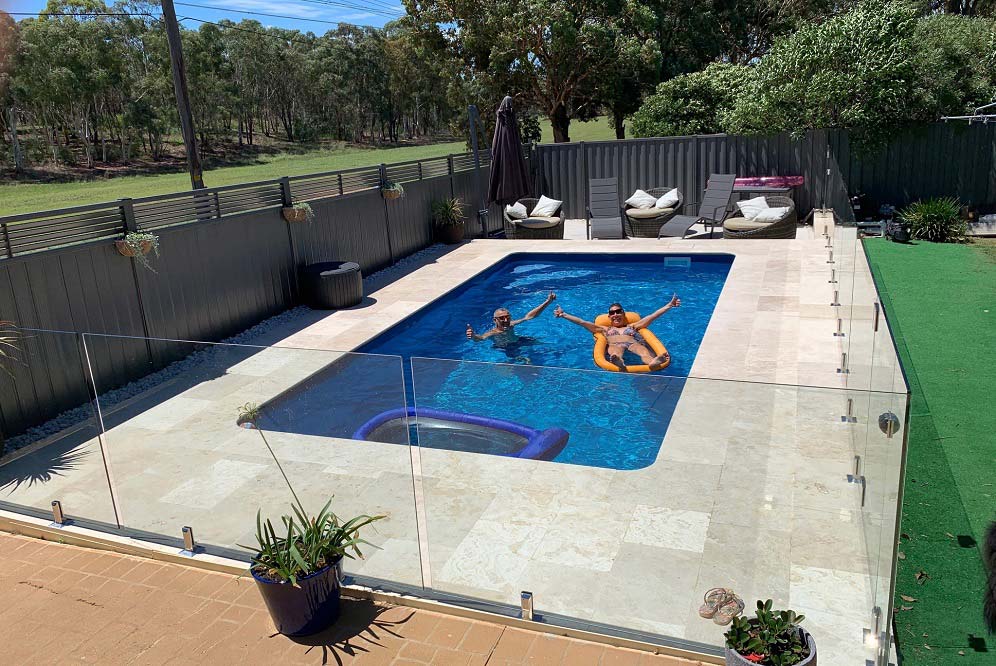 After
---
Natalie, Tarrawanna - NSW
"We love our pool the kids were swimming this week! We are so happy with the finished pool area and can't boast enough how supportive you have been through it all."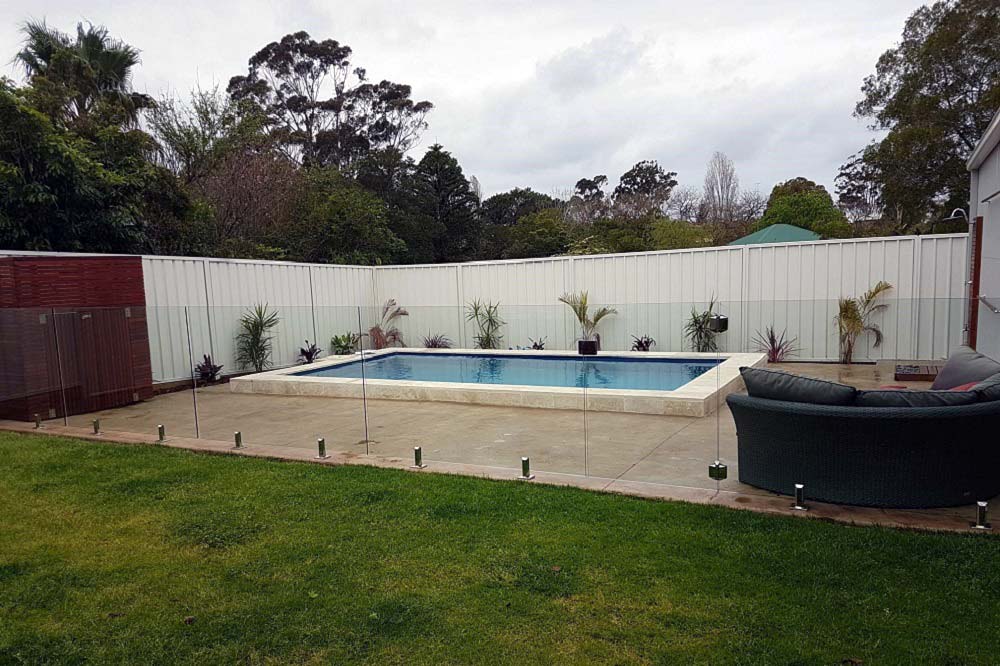 After
---
Kelvin, Mandalong - NSW
"We chose a Paradise Pool because it has more flexibility - after 10 years if we don't want the pool we can drain the water and deck over the top! Also it's cheaper than fiberglass or concrete pools. Our favourite thing about our new pool is ​hearing the kids have so much fun and being able to cool down on a hot summer day anytime of the day or night. The service has been outstanding with answering emails promptly (even over Christmas break!). Appreciated the advice along the way. Very happy with everything. Thanks again."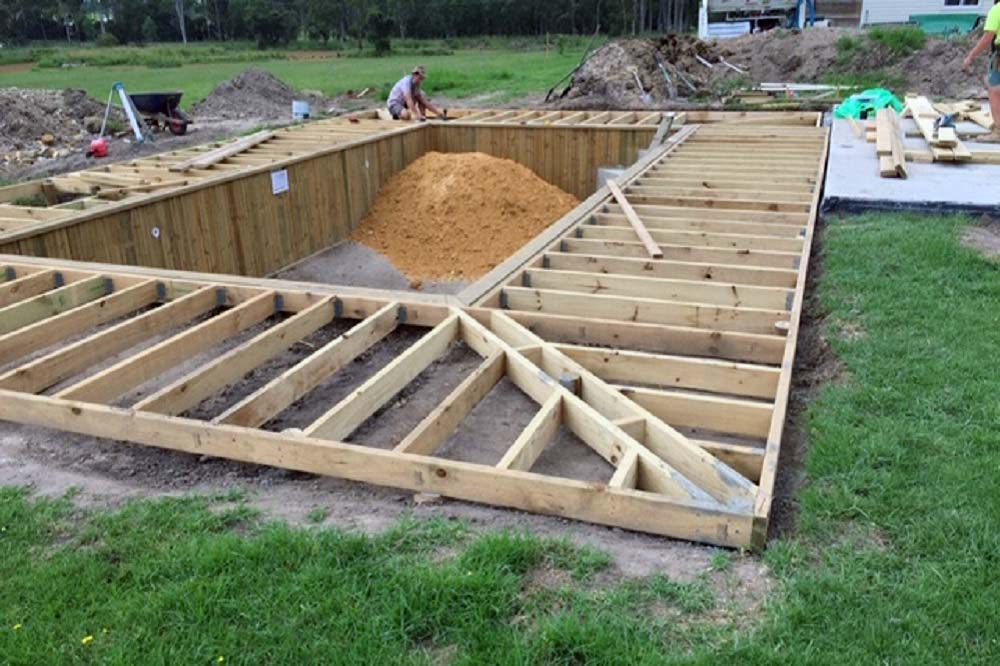 Before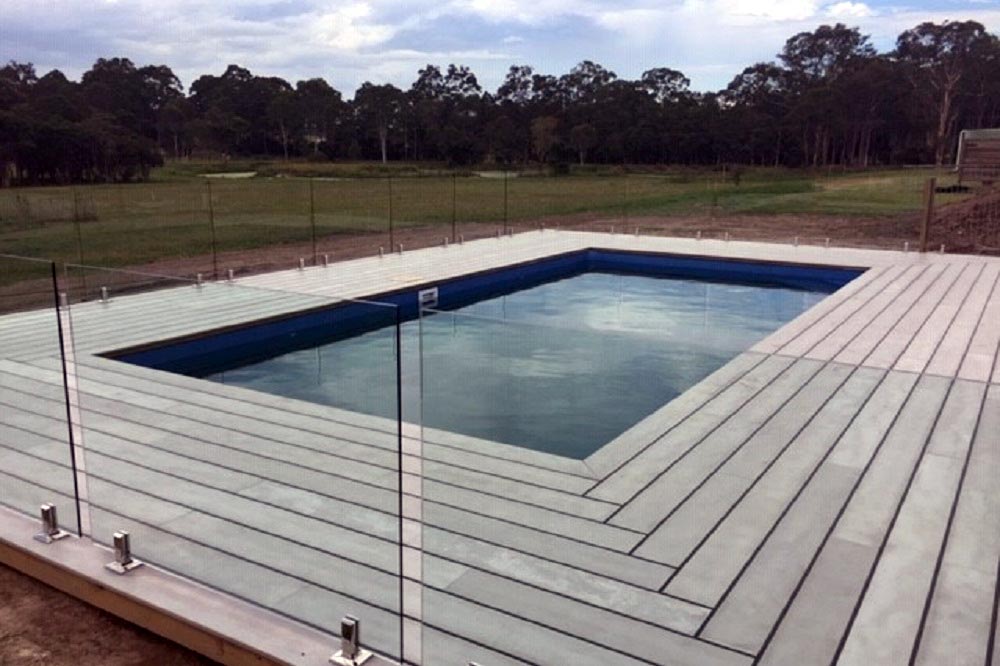 After
---
Kate, Tewinga - NSW
"As you can see, it has turned out extremely well! I am very proud and glad I did it"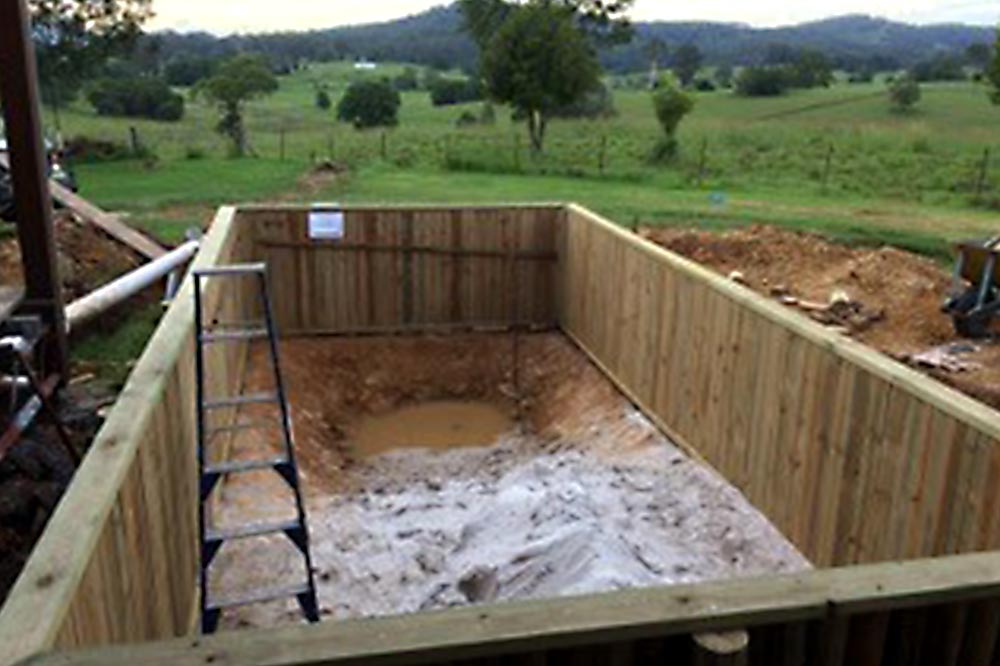 Before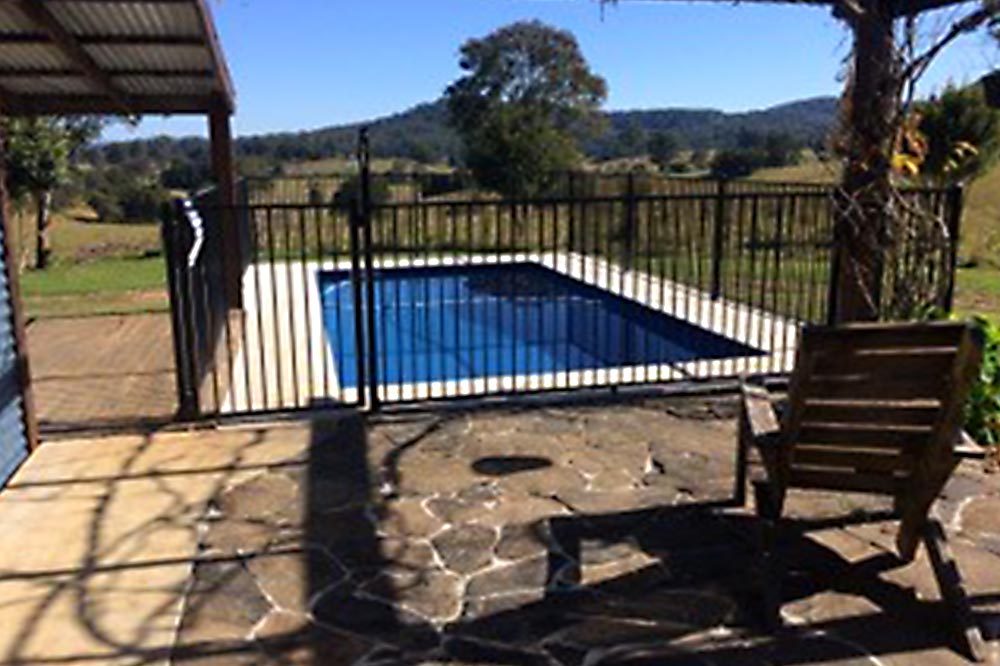 After
---
Damian, Little Mountain - QLD
"I was looking for a pool that would work in my deck area and the system you provide was perfect as it retains soil and creates some of the structural aspect of the deck area. The pool was very easy to install and the system works very well. All in all, if you are handy or have a few carpentry skills it is easy to install. We love the look of the pool, nice sharp rectangular looking pool in the deck setting no odd angles or curves, very stylish. The other thing is that it seems to regulate the temperature very well. I am very happy with the pool."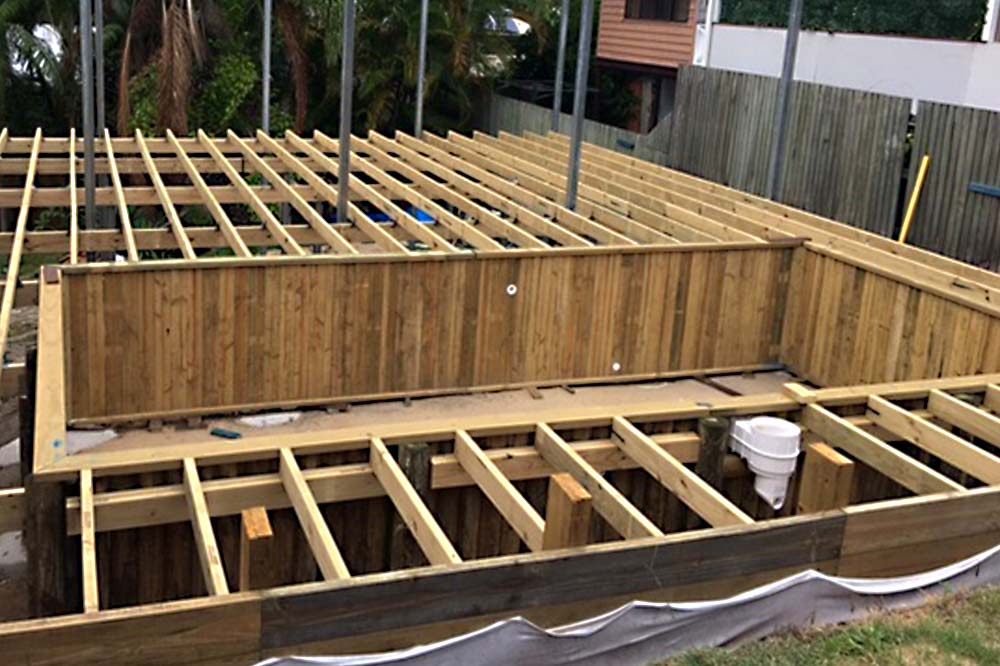 Before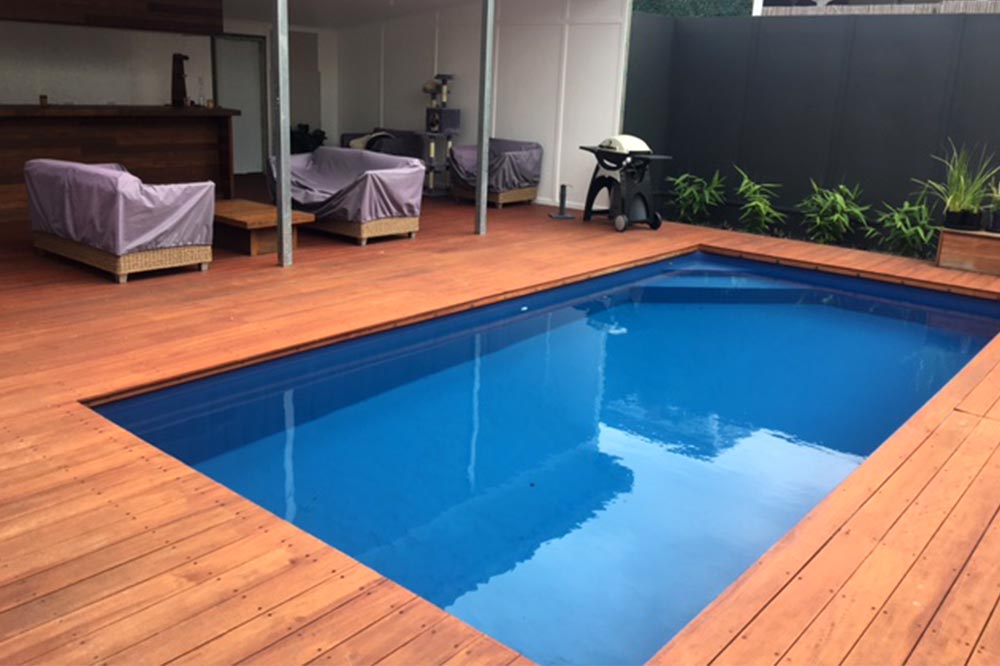 After
---
Dean, Wyee Point - NSW
"We picked Paradise Pools because with all other above ground steel pools we couldn't get any rectangular sizes, we found even with a 6 meter oval pool so much is lost in the corners. Also the coping looks so much better with decking over it instead of the metal coping popping up also causing a trip hazard. Rectangular looks aesthetically much better and the built in stairs look so much more professional. Paradise Pools seemed to be the only manufacturer of above ground pools with all the options we wanted for the right price! They proved there 40 plus years experience when we purchased our new pool with what seems like extreme durability and quality with all the luxuries like rectangular shapes (which we couldn't find anywhere else) in built stairs, timber top coping for an amazing finish with the deck and everything we needed for installation included, we now have what looks like a $50k plus looking pool setup for less than half the price and we couldn't be happier, thanks again. I am an electrician and refrigeration mechanic by trade so I was in no way a pool builder but I am now! Favourite thing about the new pool now it is in is everything, the rectangular timber look, the dark blue liner, in built stairs, the way it looks at night with the light on, we are very happy."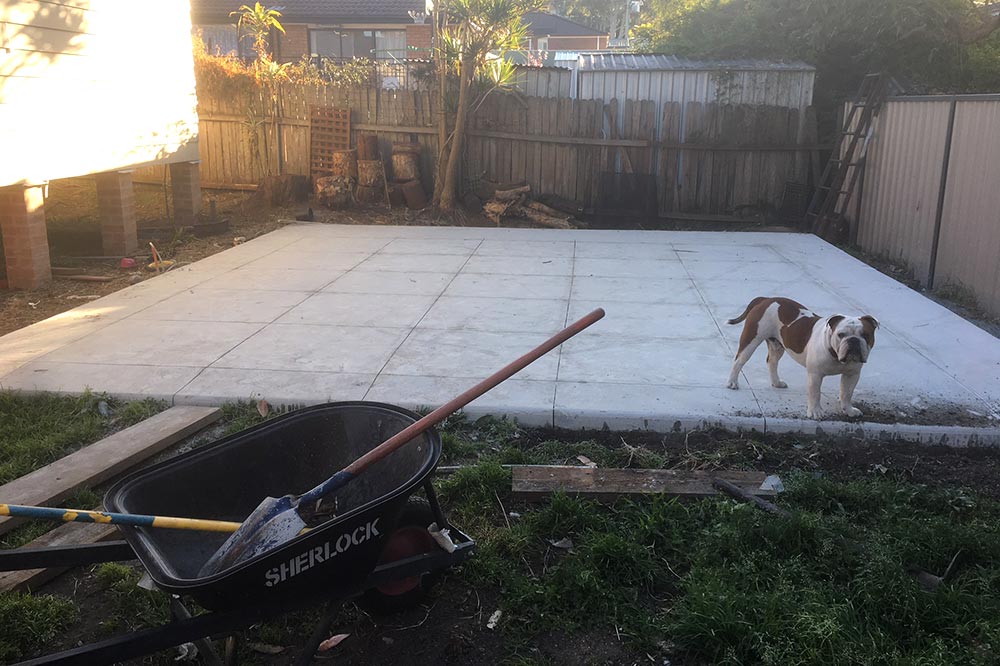 Before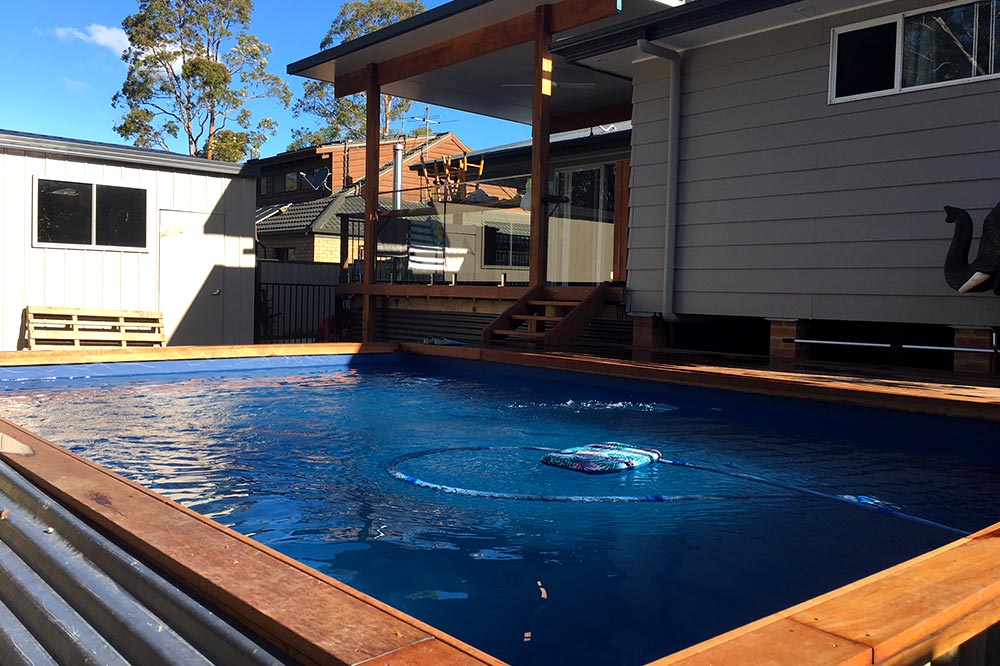 After
---
Robert, Farmborough Heights - NSW
"Here's a pic of the first swim. Just decking/screening/fence and we are all done. The pool is perfect. The liner went in easily and has not one wrinkle! We have a heat pump but we are amazed at how well the pool holds the heat."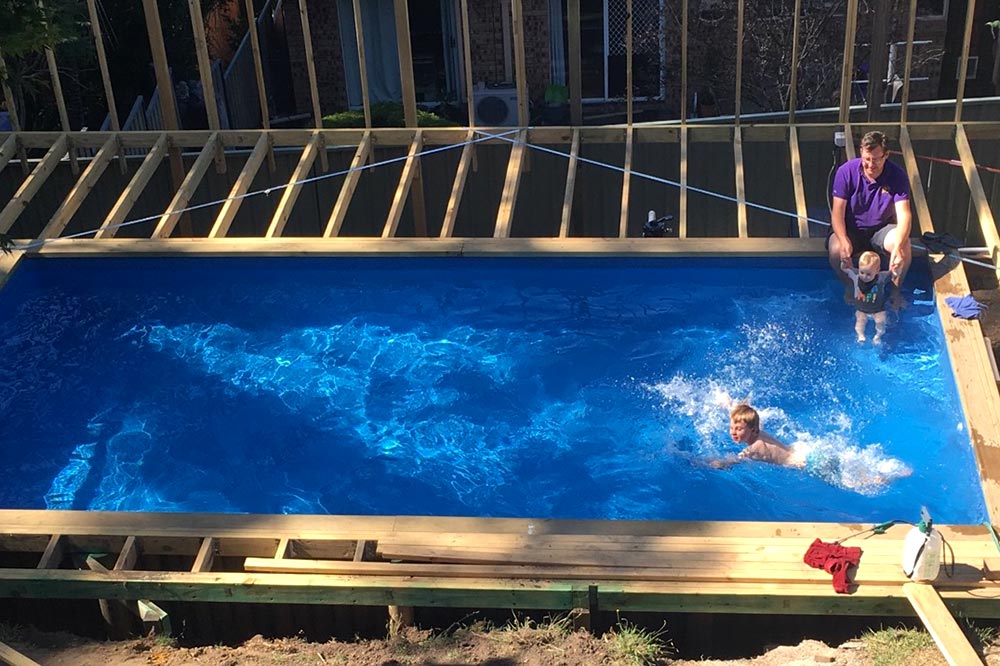 After
---
Kieran, Engadine - NSW
"Thanks so much for help along the journey!! Kids swimming by Christmas was the goal, now just some landscaping and decking to go!"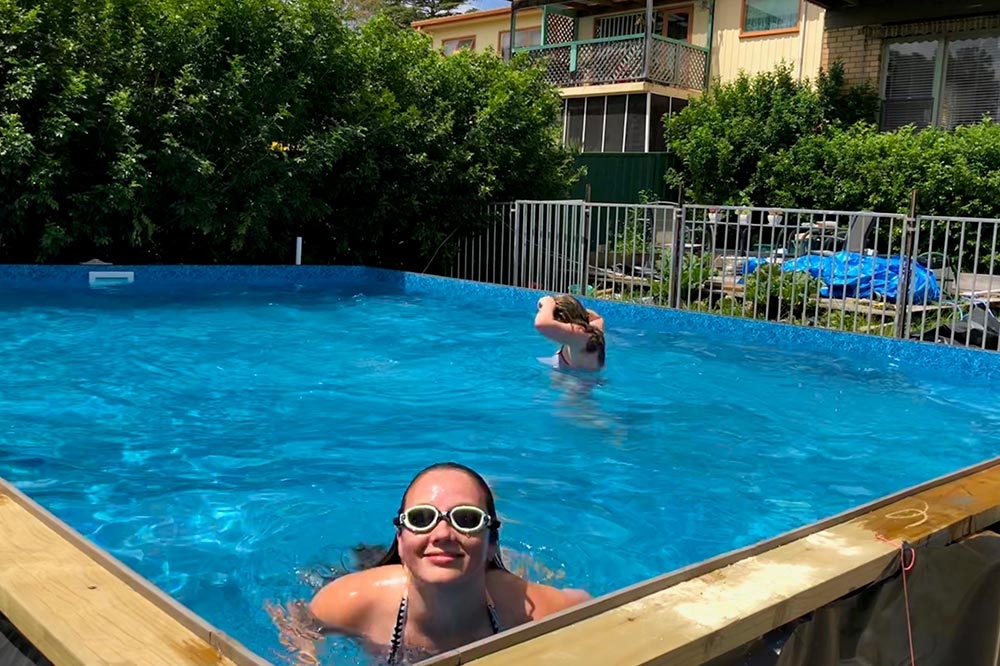 After
---
Andrew, Waikerie - SA
"We are extremely happy with the kit and support, everything has fitted together pretty much perfectly. :-)."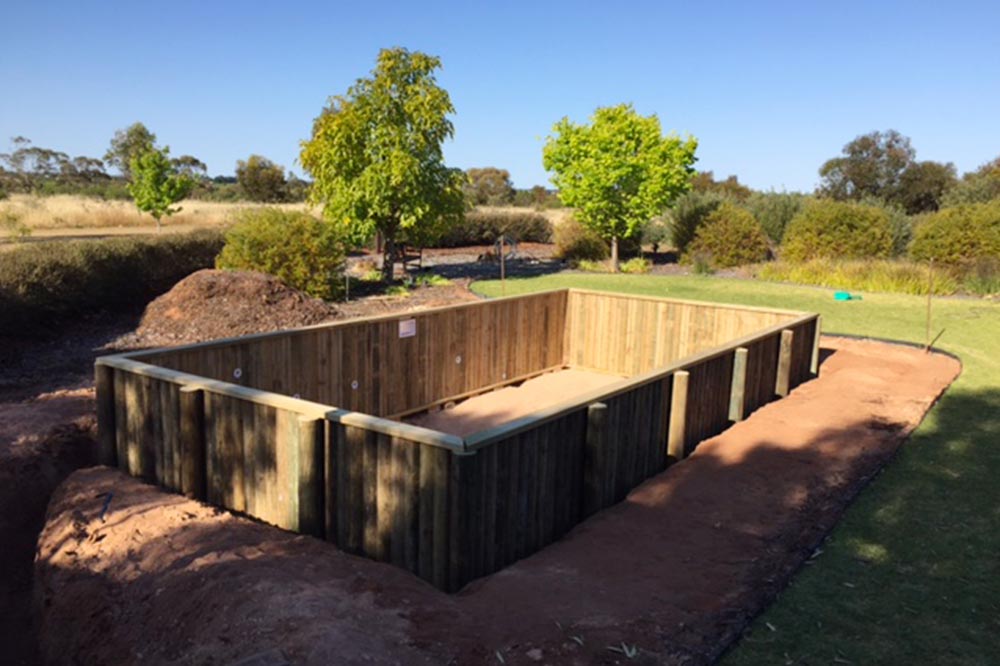 Before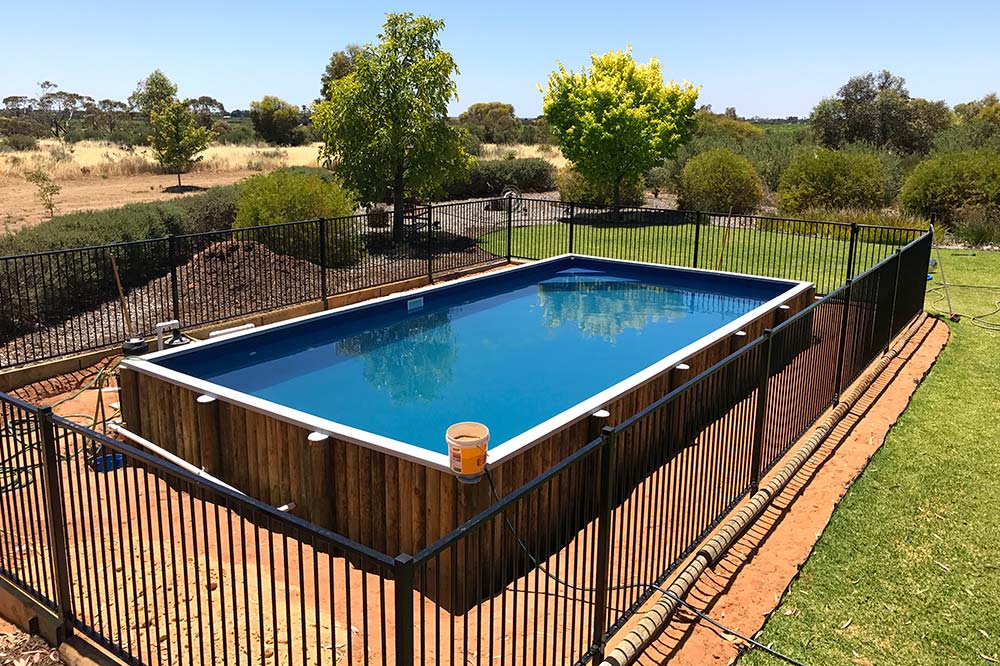 After
---
Brett, Belmont - NSW
"Build is complete. We are all living in the pool."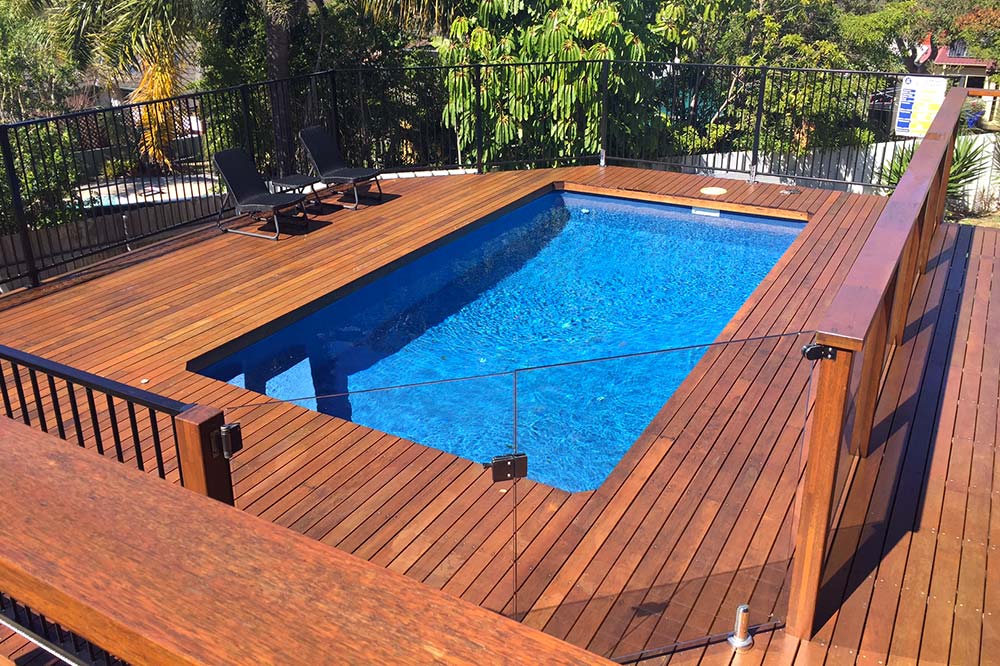 After
---
David, Sunbury - VIC
"I'm really happy with the outcome."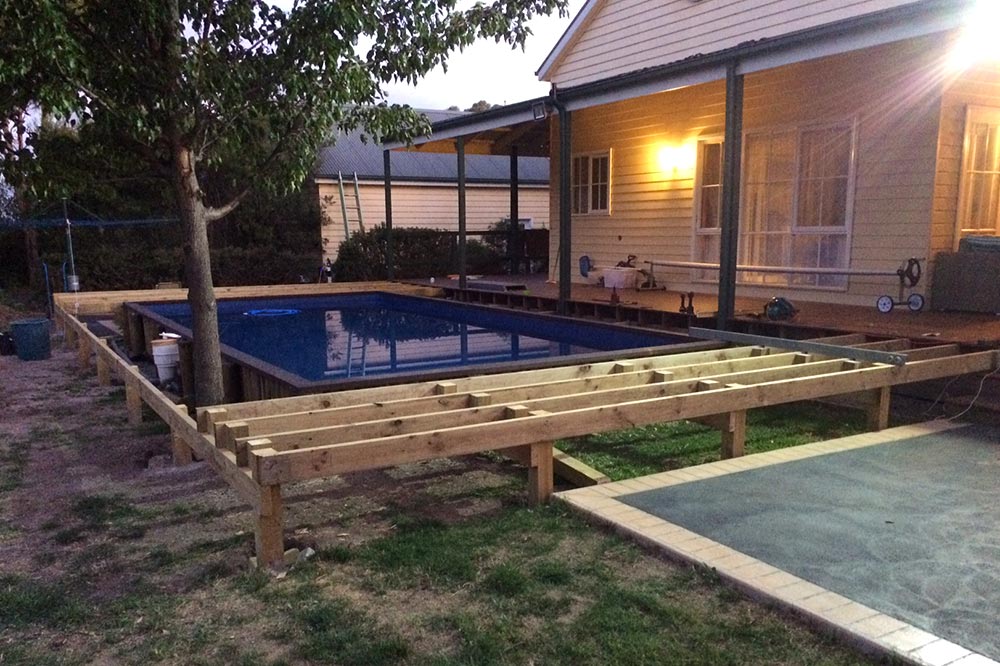 Before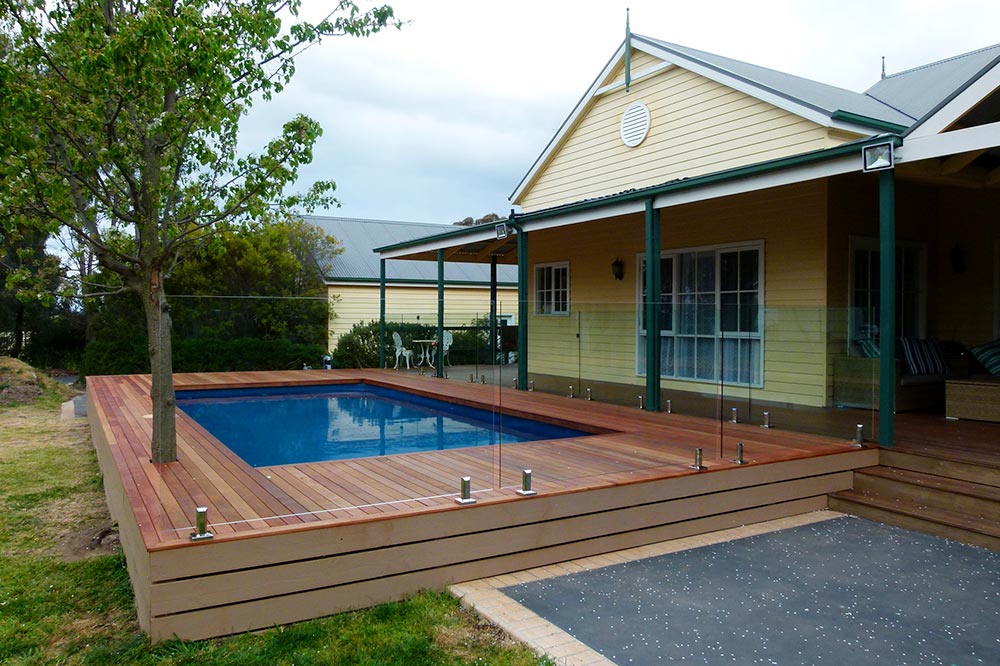 After
---
Andrew, Eleebana - NSW
"The pool has been awesome over summer. It has turned a sloping unusable block into a fully usable pool and large deck area. P.S. Dogs love the pool more than we do."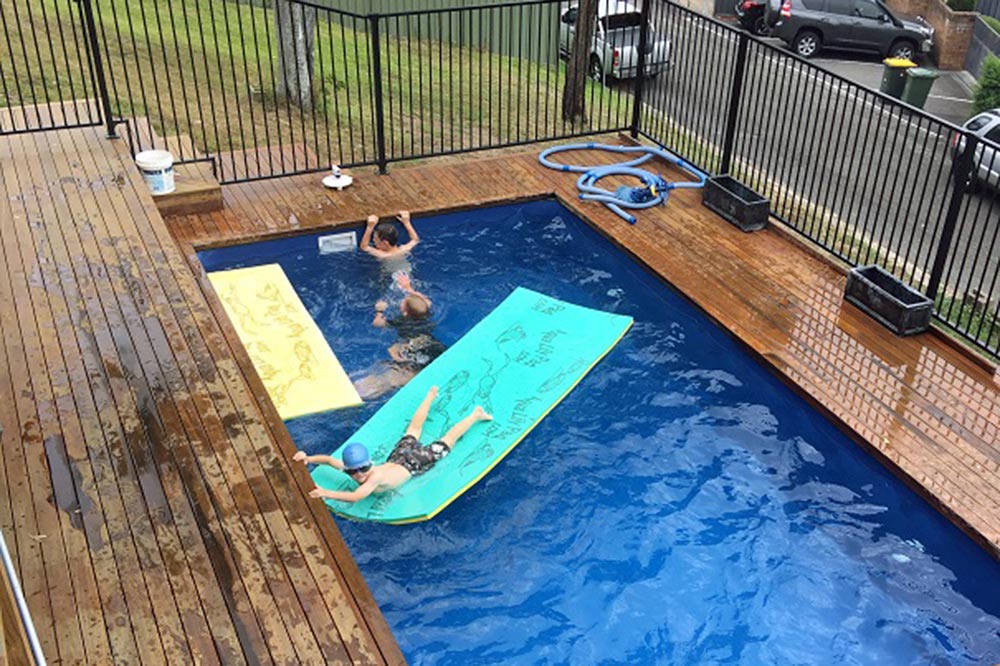 After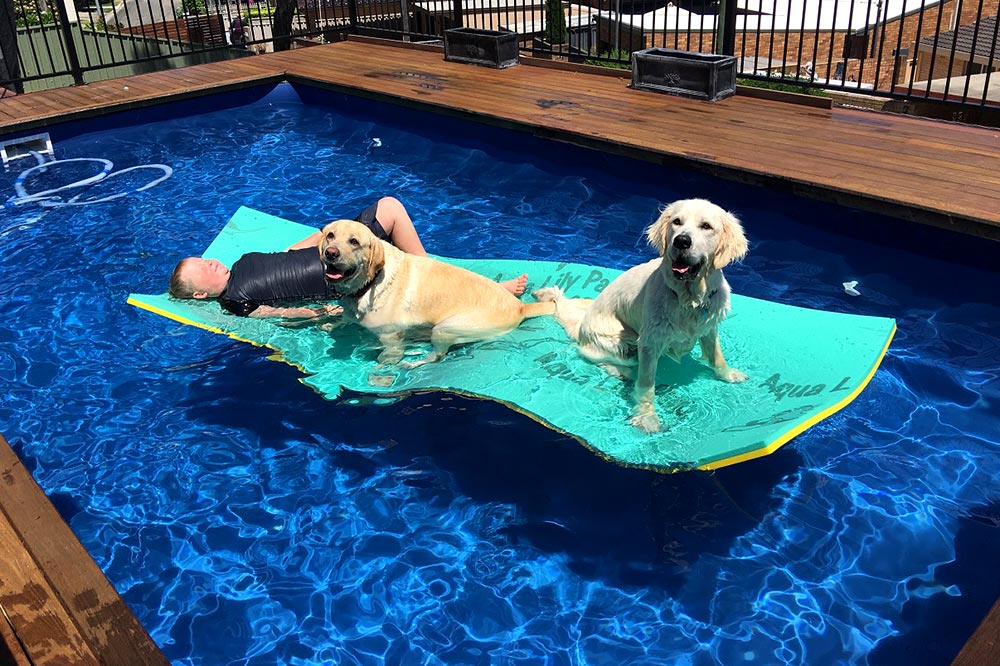 After
---
Geoff, Warners Bay - NSW
"Just like to thank, you and Paradise pools for an excellent product. Everything went together to the millimetre. My family can't wait to enjoy our summer months, swimming in our awesome pool. I will highly recommend Paradise pools to others."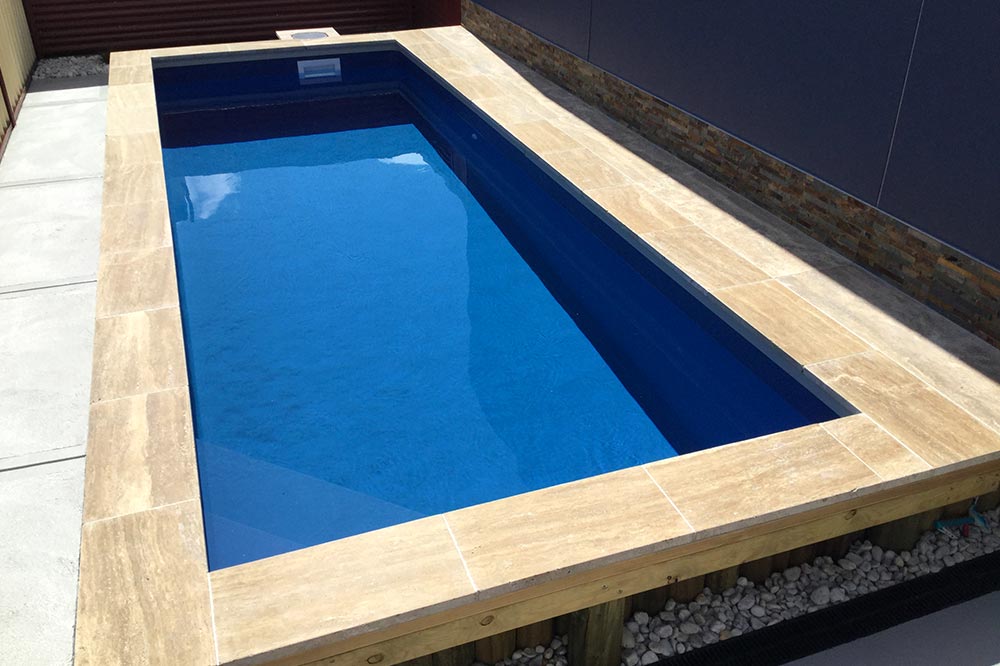 After
---
Shane, Seaham - NSW
"Thank you again for your support."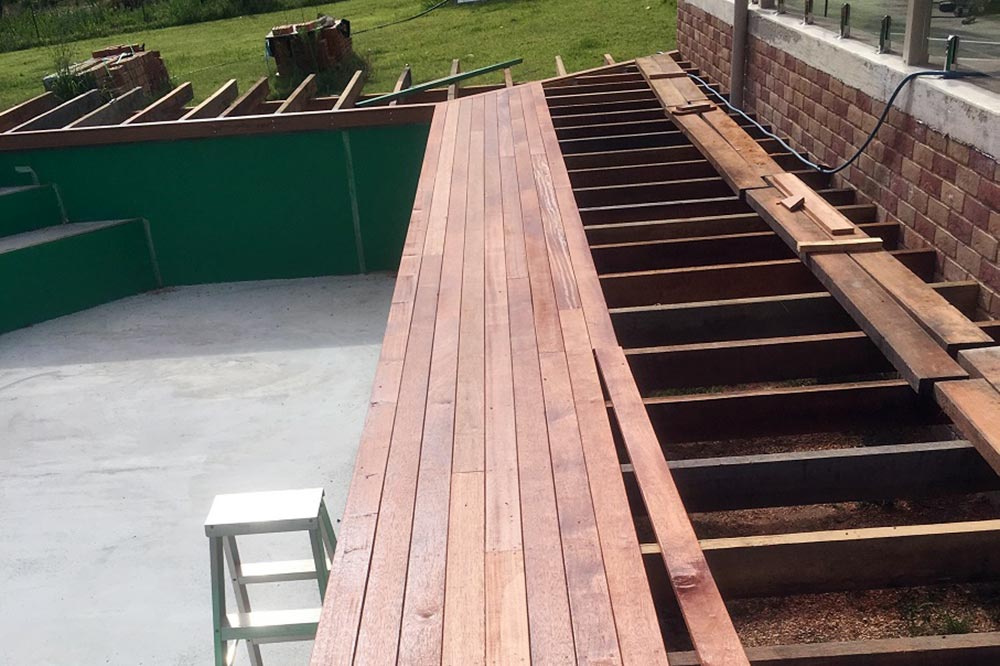 Before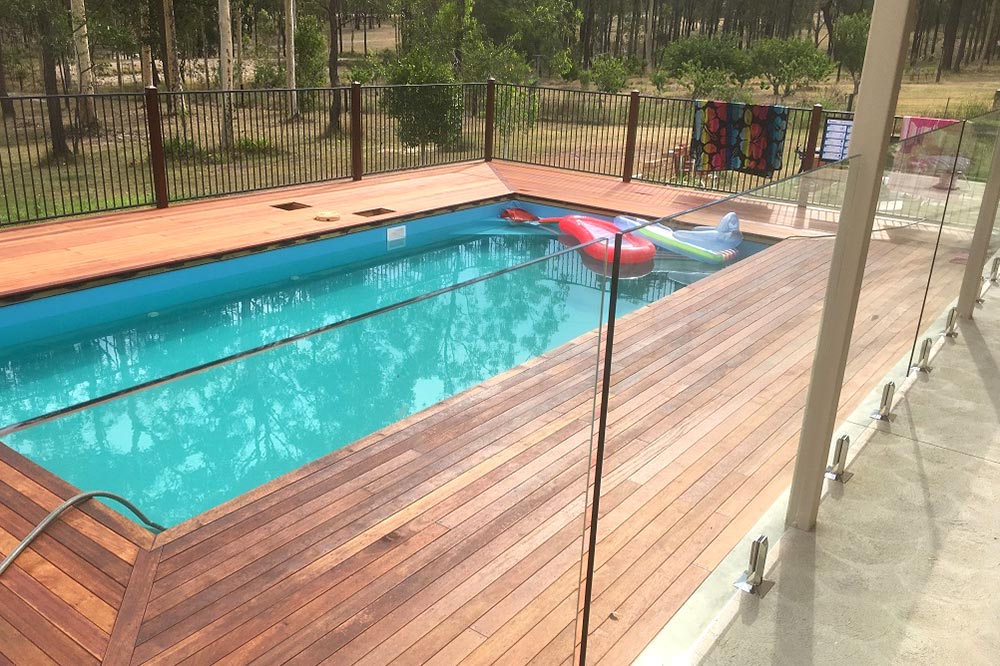 After
---
Andrew, Broomehill - WA
"We were really impressed with how easy it was to maintain over winter and was pretty much ready to go come October when the kids decided it was warm enough to get in again! We'll be spending Christmas Day beside it – best investment ever! Thank you Paradise Pools!"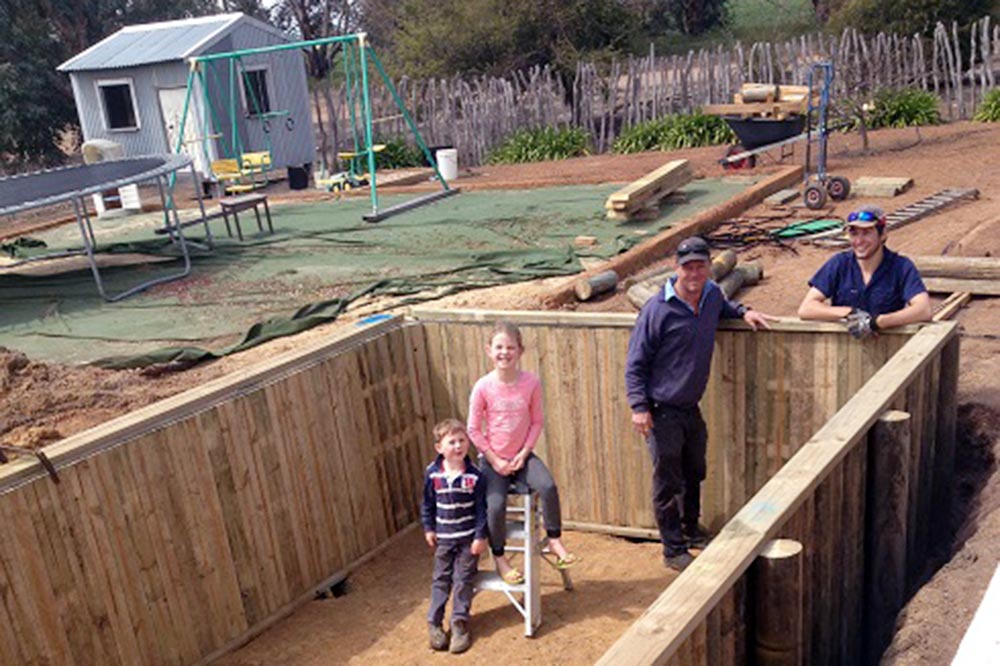 Before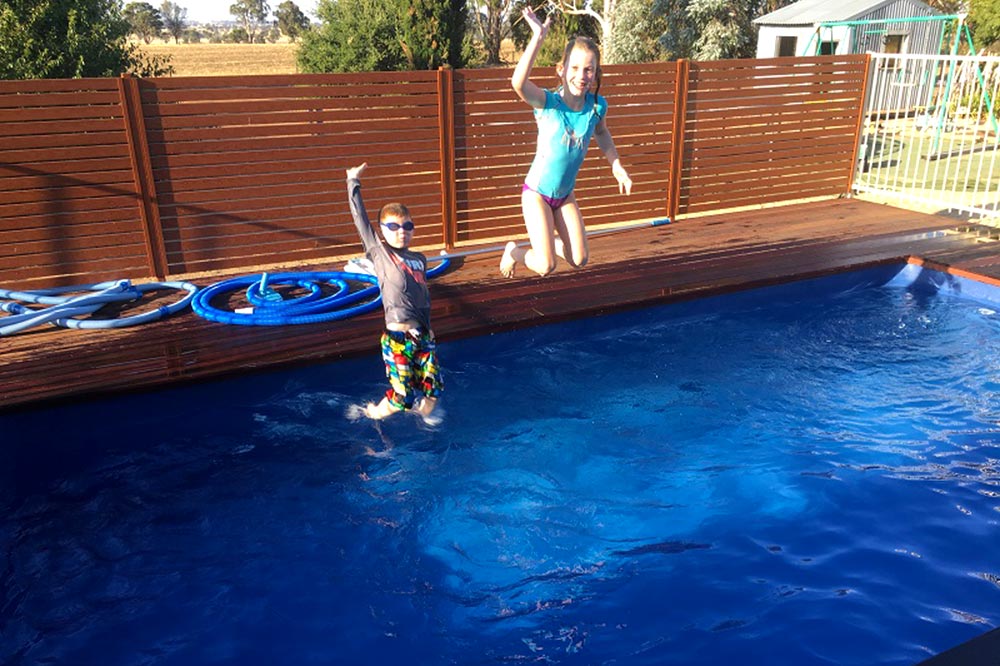 After
---
Julie, Mt Isa Swim School - QLD
"We have been teaching in our pool (nearly as soon as it was built) and all our families are impressed. Thank you for everything you have done for us."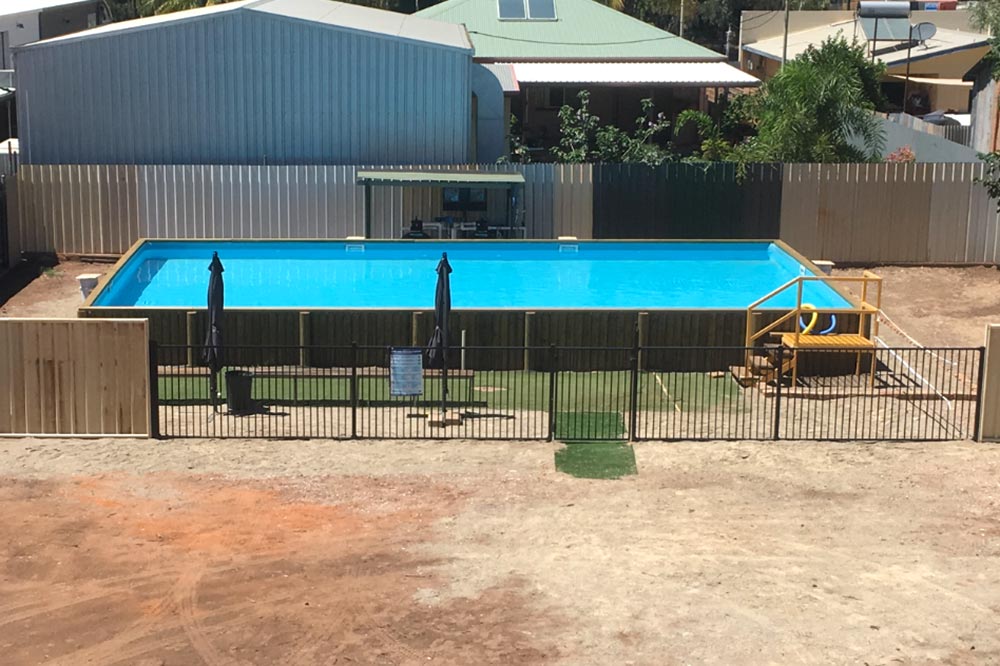 After
---
Kevin and Nola, Eltham - VIC
"We are absolutely delighted with our paradise pool. Thank you sincerely for your expert advice, friendly service and a first class product. You helped me every step of the way."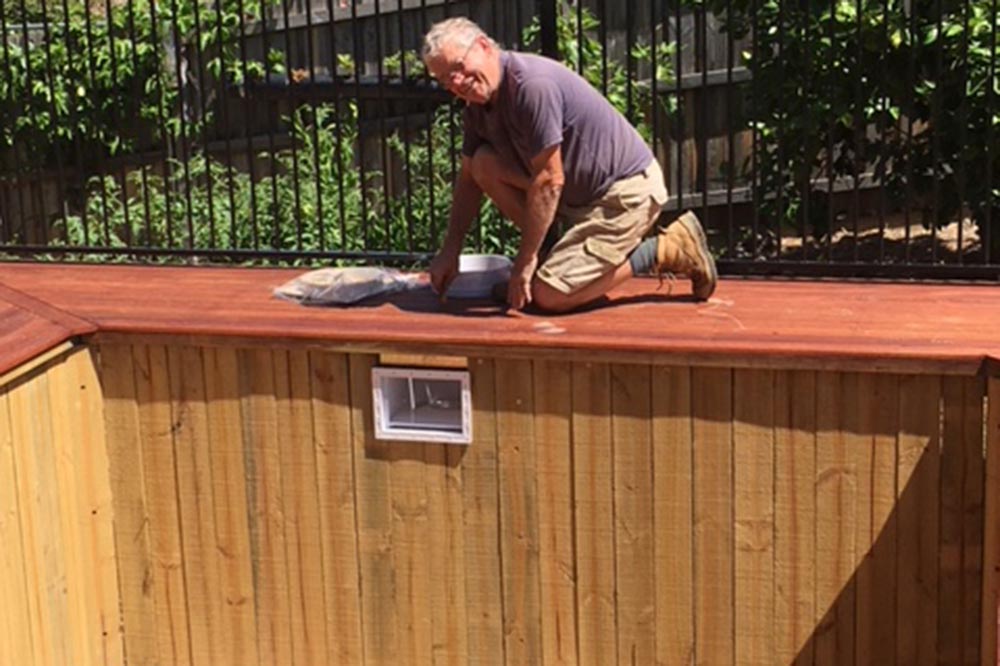 Before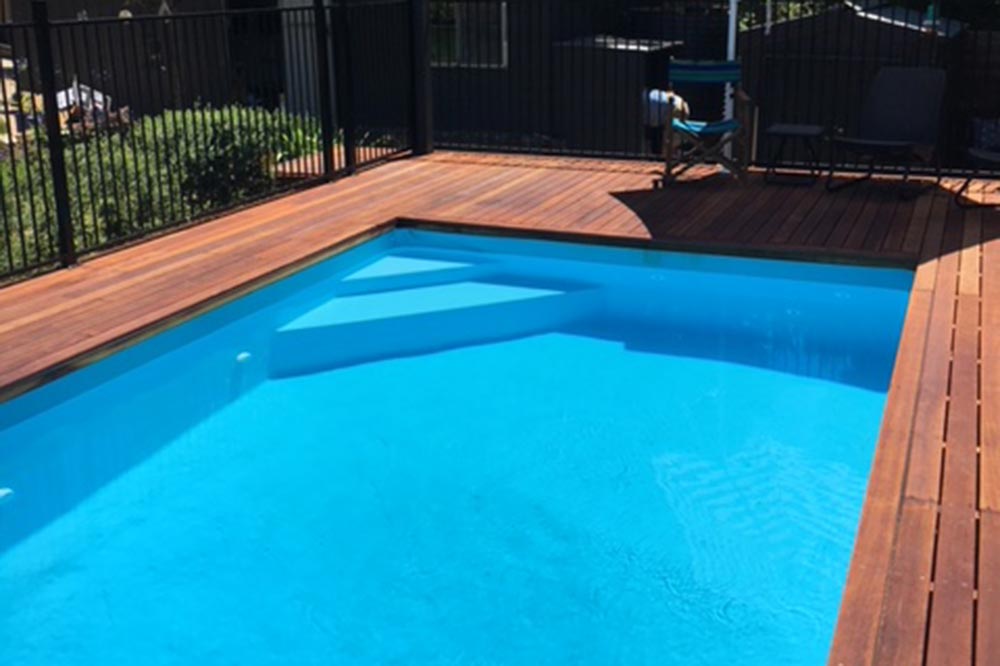 After
---
Denis, Hammondville - NSW
Replacement of old rusted out pool with a new Paradise Pool - "Our pool looks great and is as good as a concrete pool. The kids love the soft seat."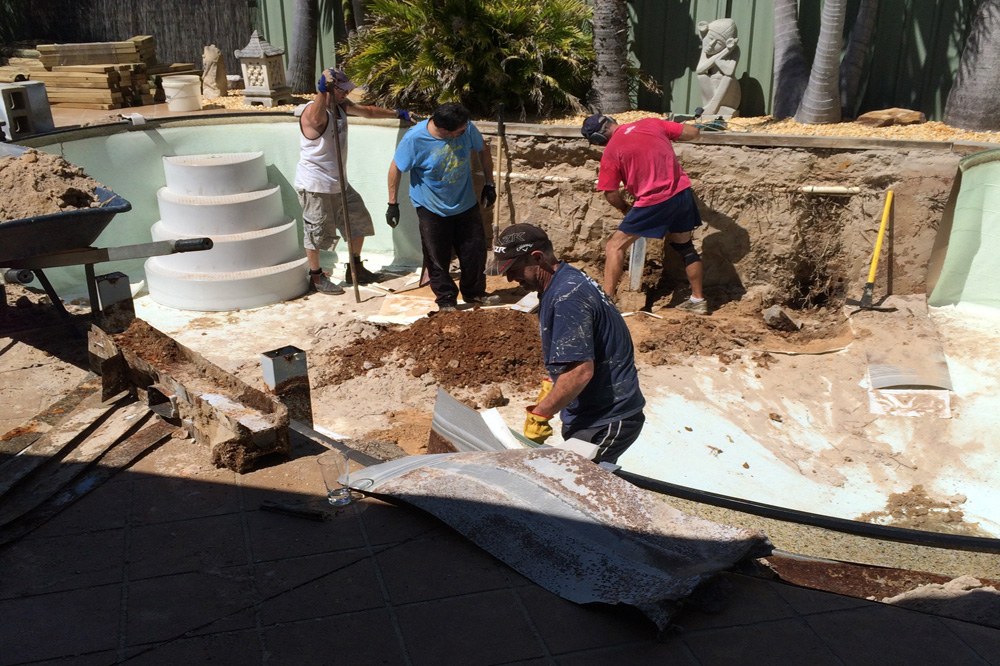 Before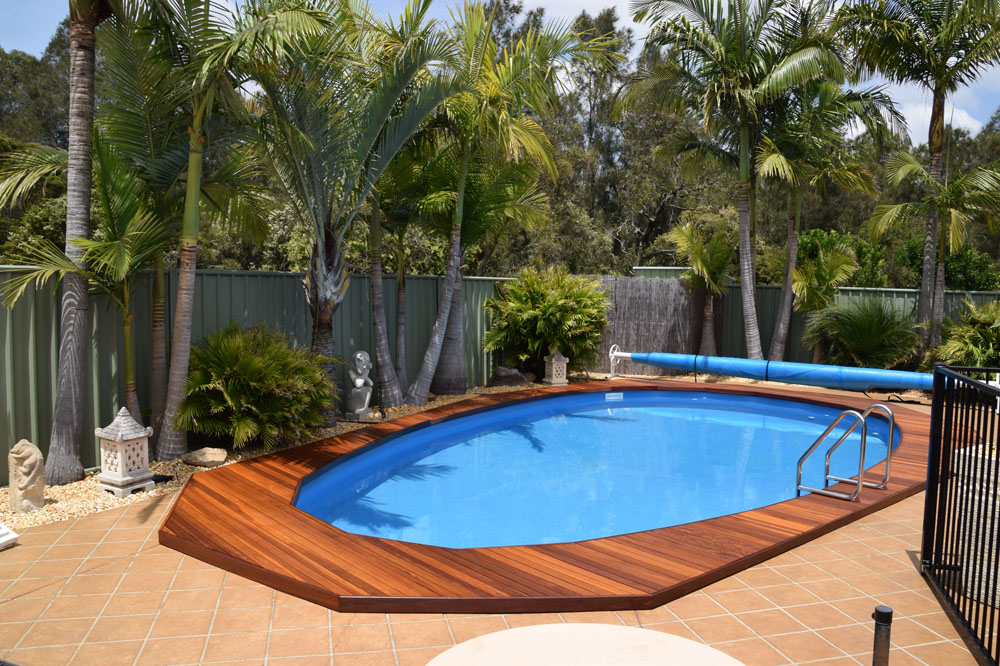 After
---
Ryan, Mount Nasura - WA
"Very happy with the result!!! Thanks for your help along the way."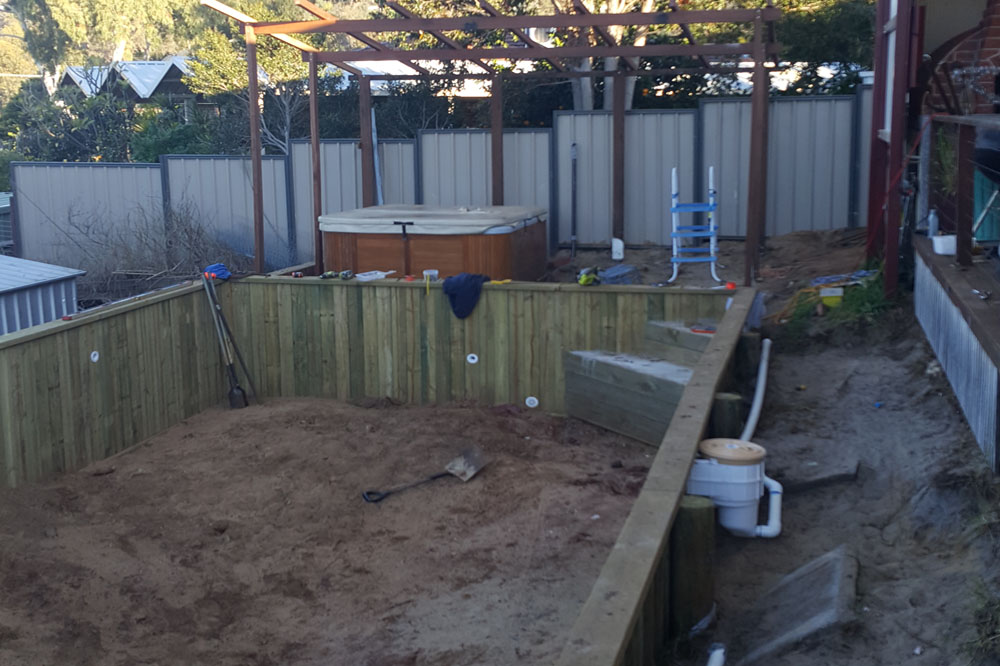 Before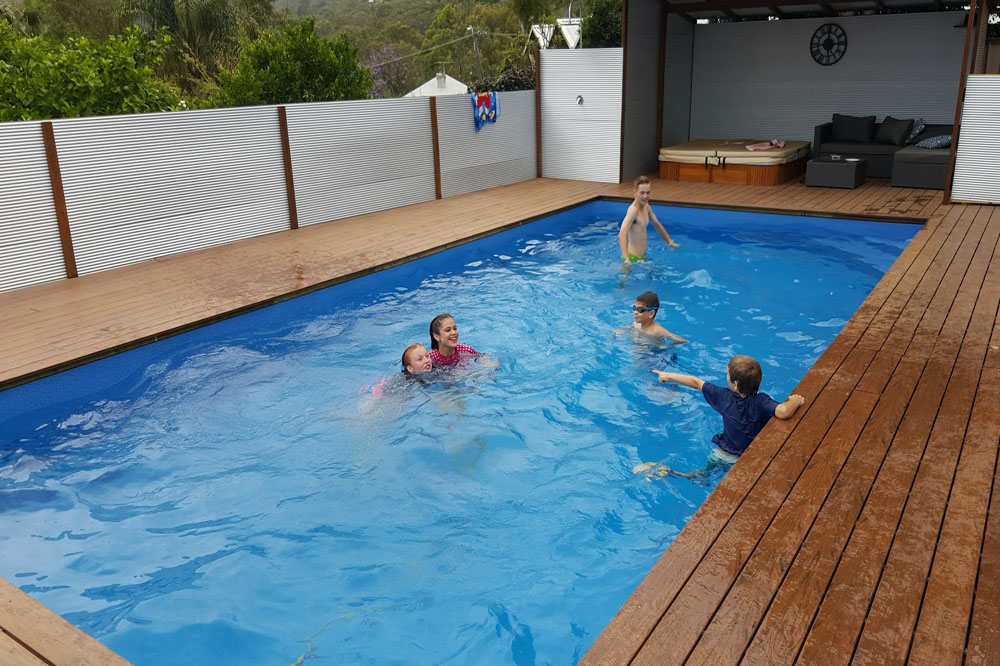 After
---
Martin, Murrumbeena - VIC
"We love the pool. In fact all the kids in the street (and their parents) love it too. We use it most days, and the kids are usually in for several hours at a time. People are really surprised when they see the finished product. There were lots of sceptics during construction, but they are all pretty impressed now."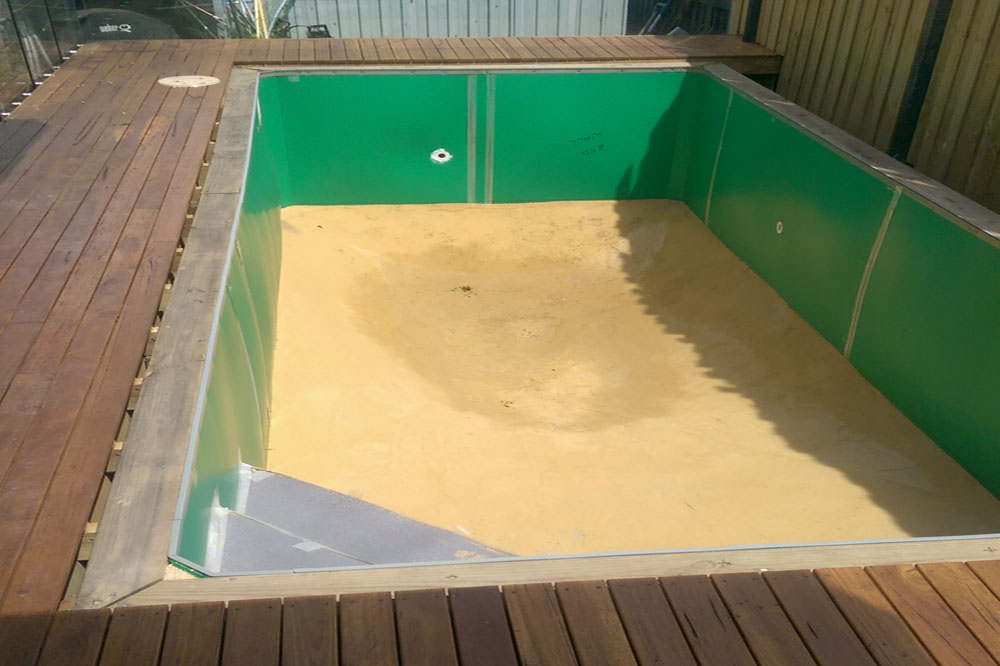 Before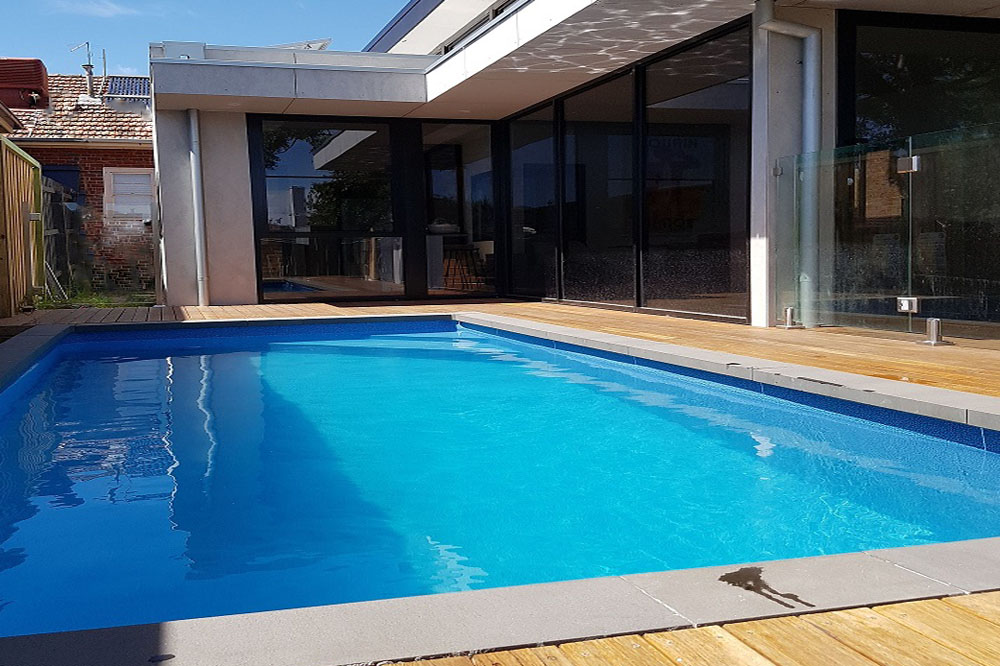 After
---
Frankle, Waikerie - SA
"We enjoy showing people our space and our beautiful new pool."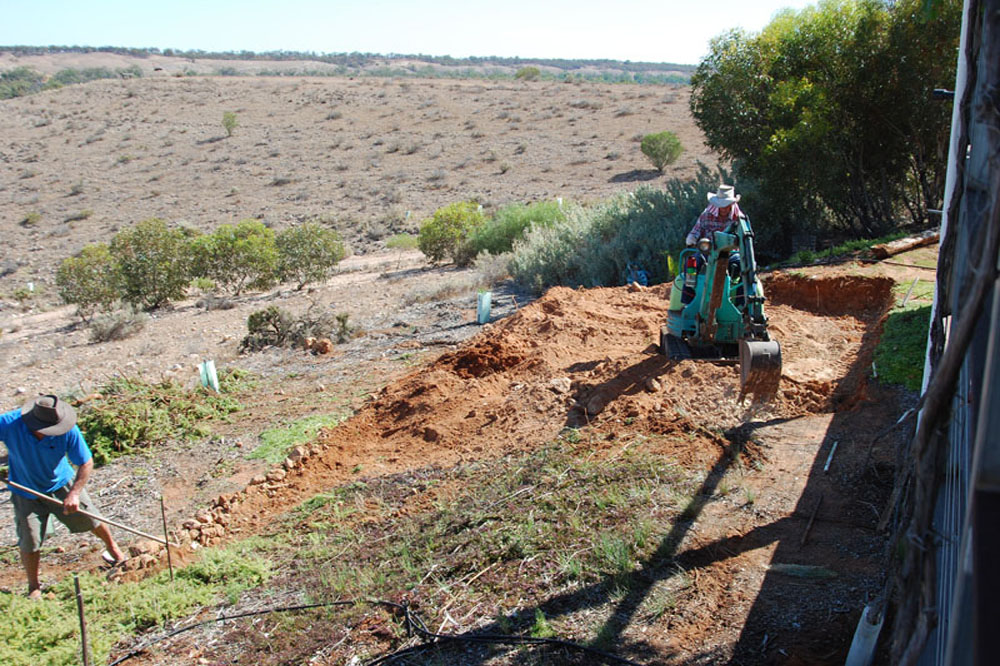 Before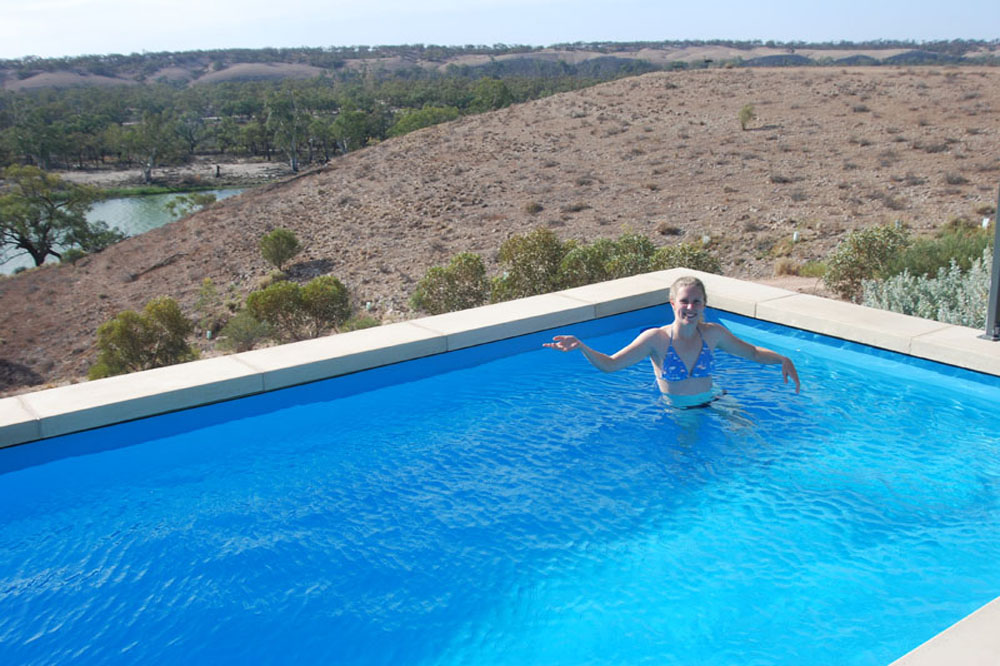 After
---
Russell, Wights Mountain - QLD
"We're really happy with how it has all turned out and even more so with the fact that we did it all ourselves."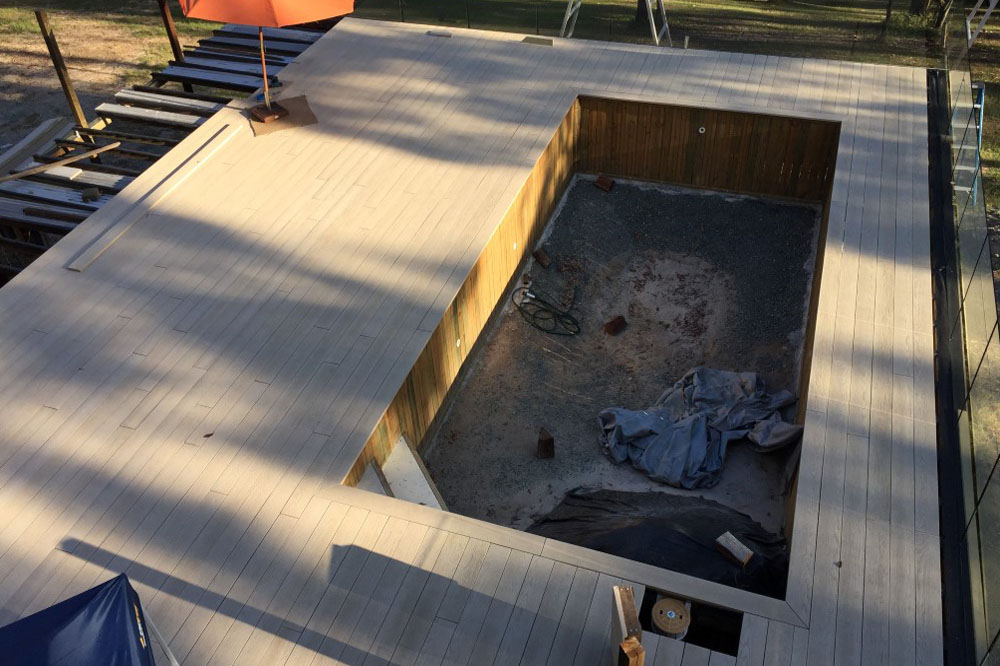 Before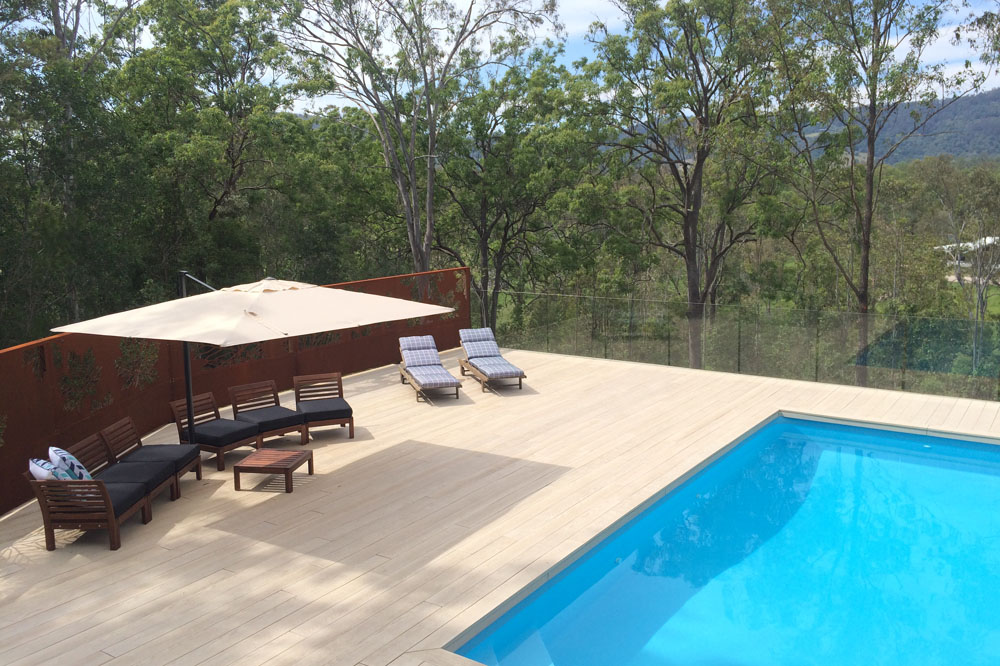 After
---
Gavin, Figtree - NSW
"We wanted the look of a professionally installed inground pool at the cost of an aboveground pool, the fact that a Paradise Pool can be installed on a sloping block with the sides used as a retaining wall ticked all the boxes! Everyone comments on how professional it looks, and how it doesn't look like the traditional oval aboveground pool, it actually looks like an inground pool."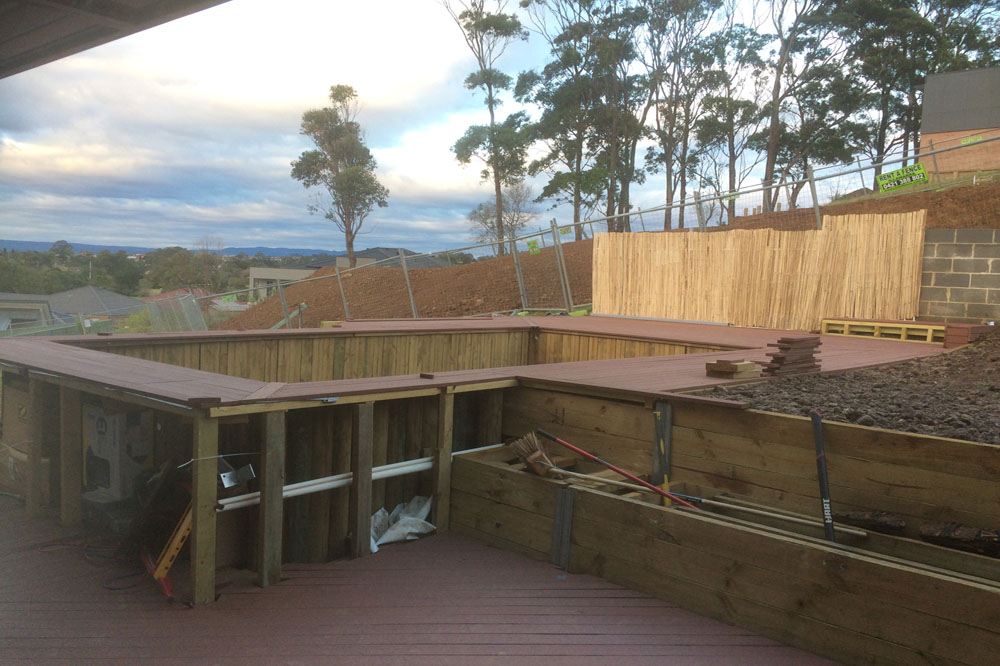 Before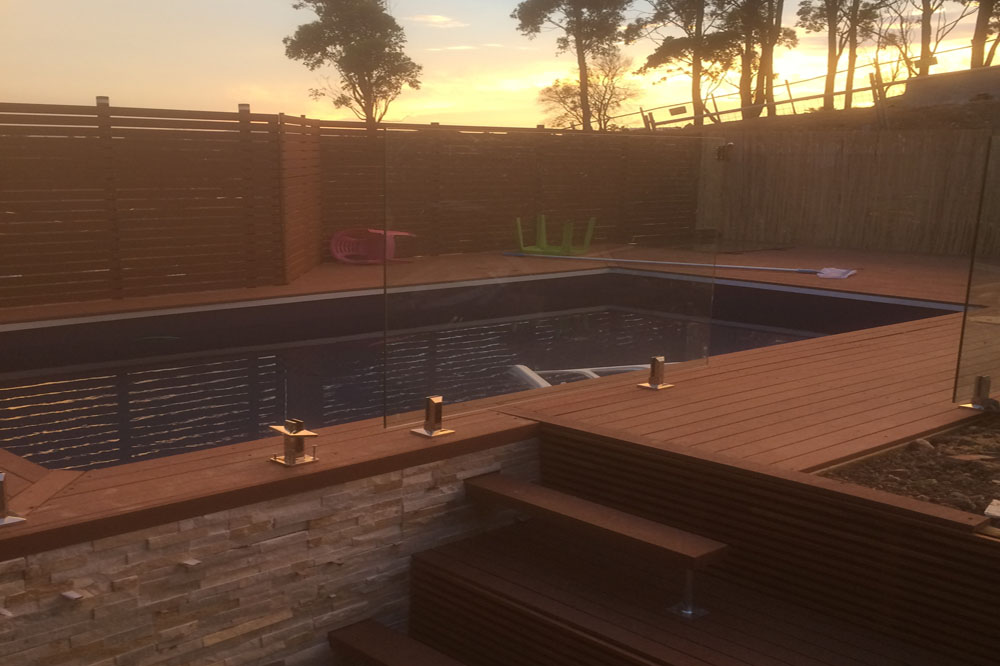 After
---
Nick and Bonny, Highgate Hill - QLD
"The instructions are very clear and are very well presented in a step by step guide. The kit is very well put together, everything is clearly labelled and corresponds to what is in the manual. Self installation was good because our site was slightly complicated which required a staged installation to fit in with other building works. The self-build process allowed me to utilise machinery and expertise when it was on site for other tasks. One of our favourite things about the pool is our sense of achievement, my kids are very proud of the fact that they played a very significant role in constructing the pool. The pool has brought our four kids out of their bedrooms and away from their electronic devices for raucous pool games and family fun."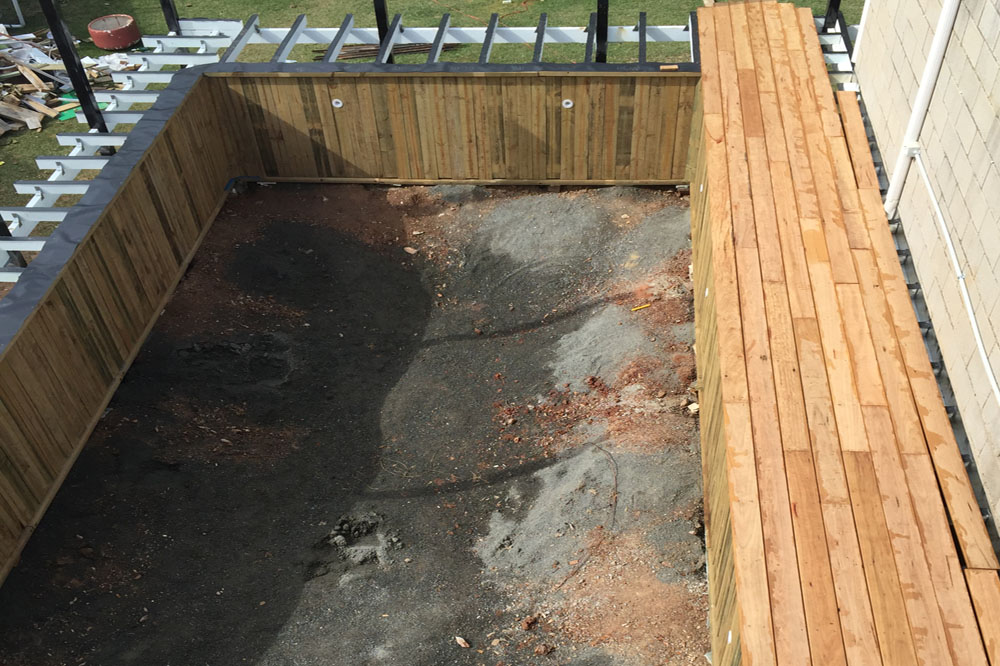 Before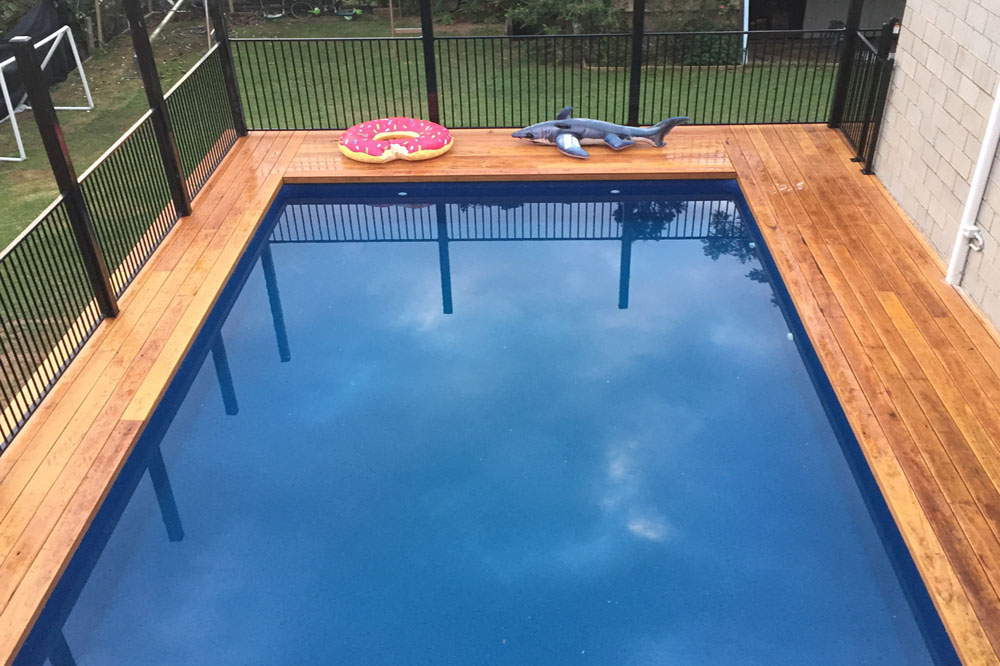 After
---
Amy, Burrill Lake - NSW
"We love our pool and have recommended it to a lot of people. The kids did not get out of it over the holidays, best investment."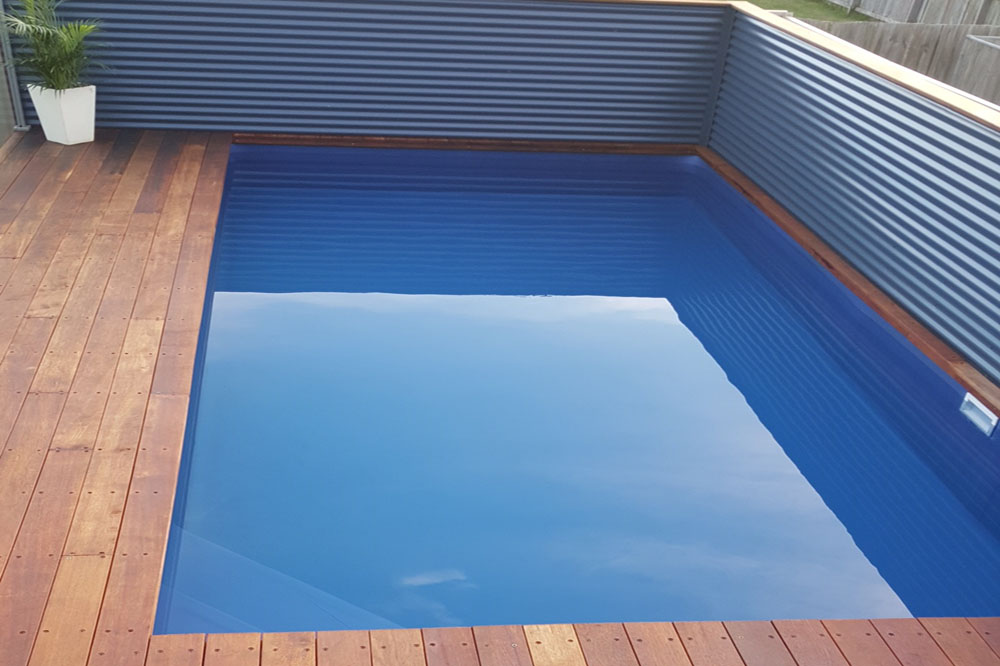 After
---
Jo & Rob, Orbost - VIC
"We are really happy with the pool and how the whole project turned out!"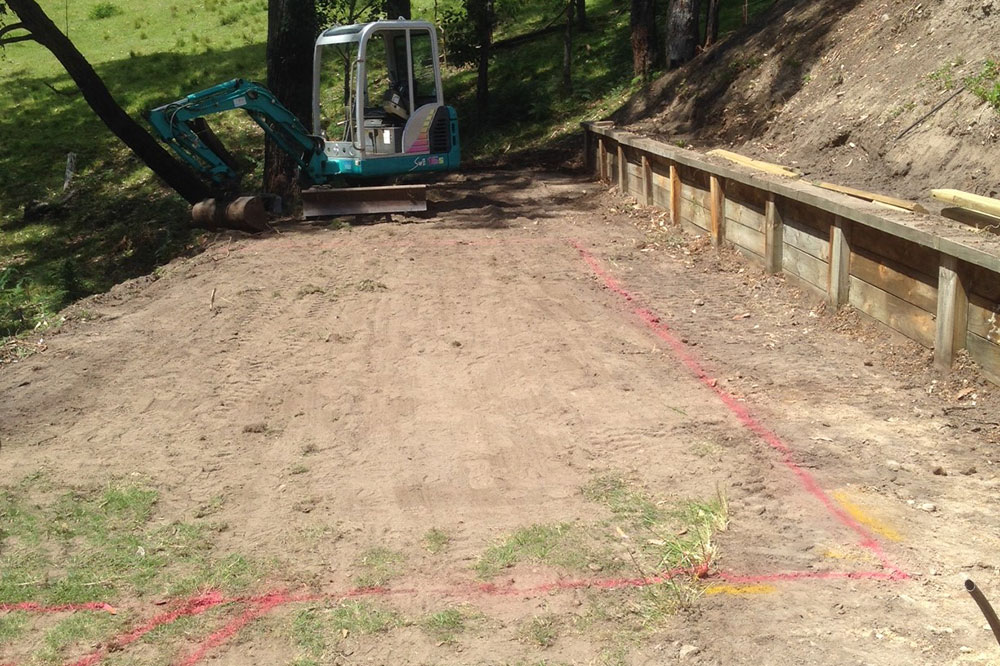 Before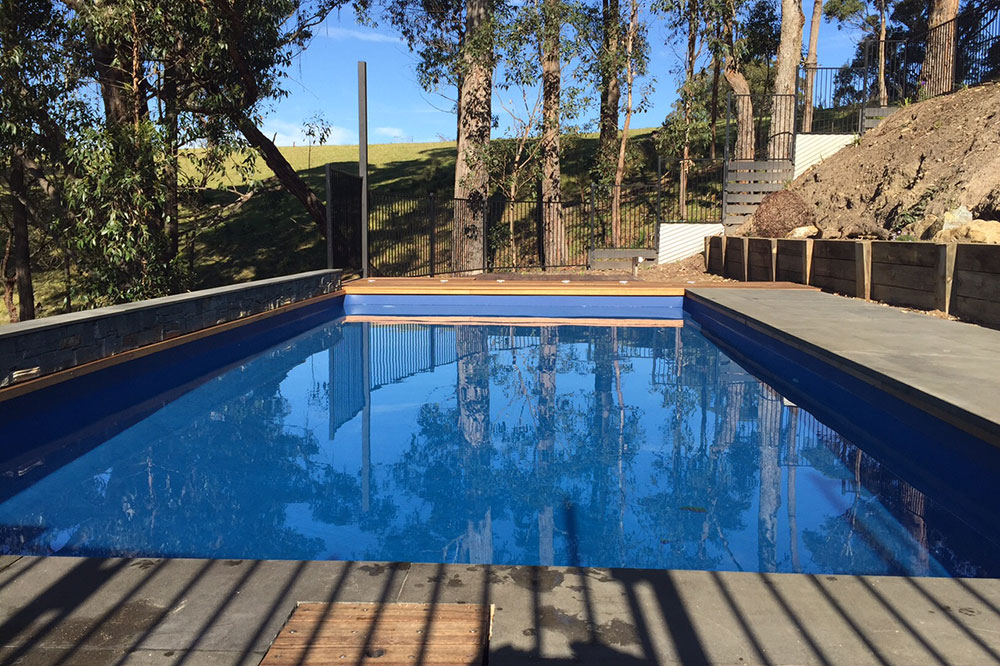 After
---
Keith & Maree, Tannum Sands - QLD
"It was a pleasure working with Paradise Pools - you have a great product. I really appreciated your valued support and especially Ron's interest and advice during the construction. Maree and I completed it by ourselves without any other labour."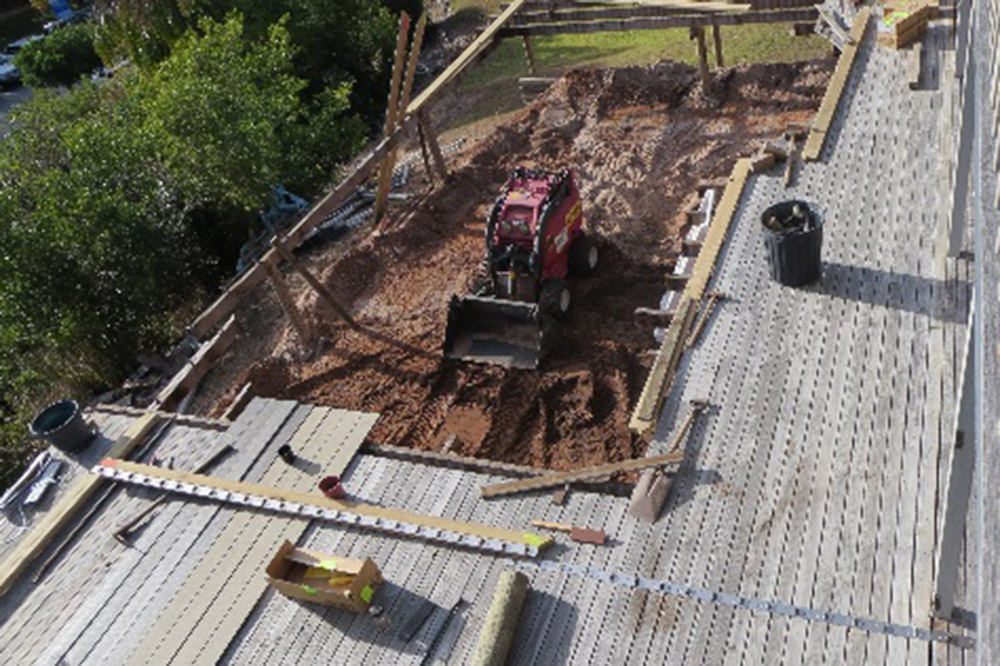 Before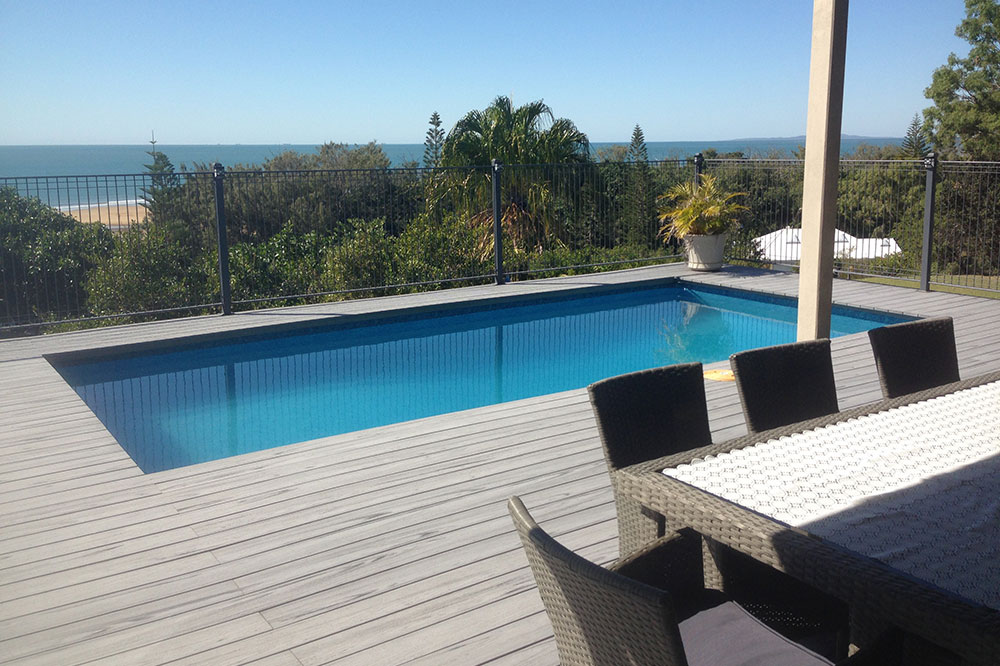 After
---
Trent & Jacqui, Belmont - NSW
"We are loving our new pool and our girls have swam every day since we got it. It looks so amazing."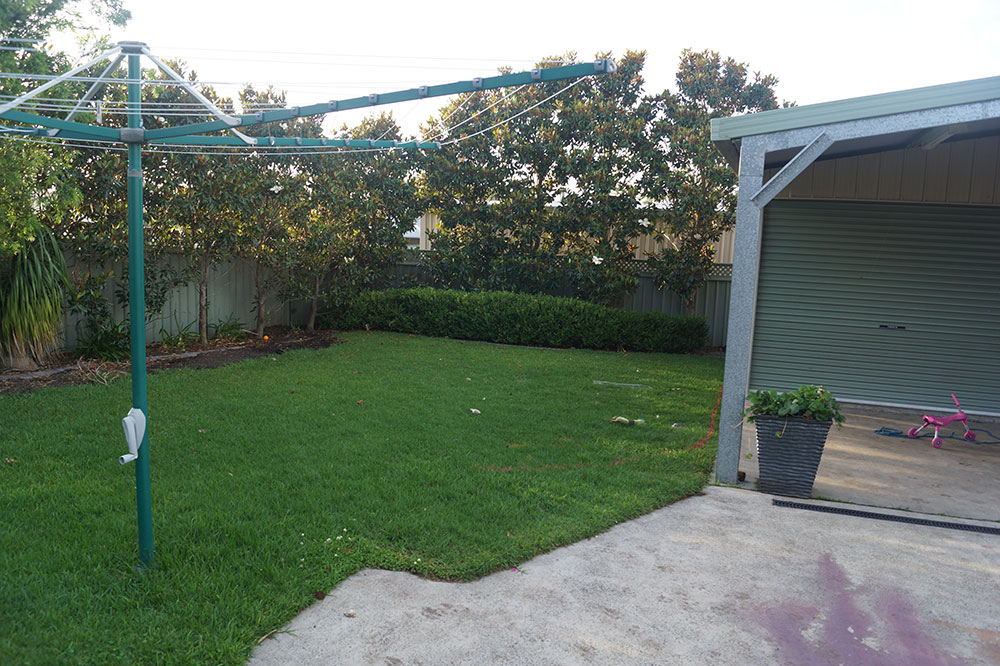 Before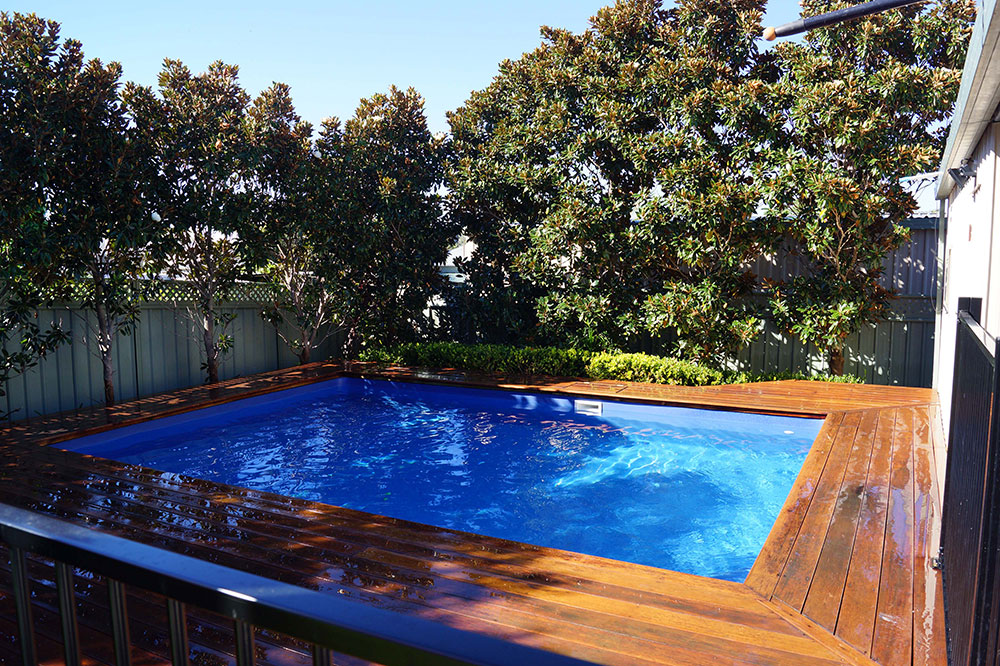 After
---
Daniel, Warragul - VIC
What is your favourite thing about your new swimming pool? - "Watching our kids having a ball and saving $20,000 in comparison to fiberglass."
Before
After